Raastay by Faraz Ahmed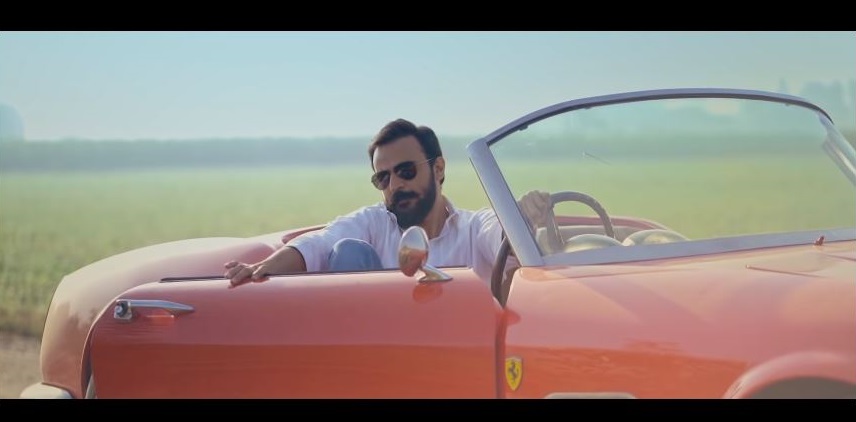 Raastay is written, composed and performed by the Faraz Ahmed. Raastay is a Farhan Zameer production.
Sponsored Video:

Also Read: Bayaan 's debut album Suno is 37 minutes of music therapy
After years of working behind the scenes for some of Pakistan's biggest music platforms including Pepsi Battle of the Bands and Nescafe Basement, the self-made artist Faraz Ahmed finally steps at the forefront with the release of his first single, Raastay. From a very tender age, Ahmed understood the power of composed sound. He rigorously worked to train his ear by exposing himself to a vast variety of genres. Dedicated to keeping up with his passion for music, Ahmed kept attuned to Pakistan's music industry via his advertising and PR career. His profession led him to build a strong grasp on the inner workings of the music industry from a macro as well as a micro level. His first single 'Raastay' penned 2.5 years ago is an ode to the transient nature of the inevitable journey we call life.
View this post on Instagram
Faraz Ahmed explained, "The concept and the name were penned two and a half years ago when I was in a different stage of life. It took me some time to fine tune the lyrics as well as the music but it happened. This song is based on life and what I've understood of it. Life with its highs and lows is a journey that keeps moving forward, barren of any stops. As much as we'd want to pause every once in a while, it refuses to succumb leaving us behind with only memories to revel. This transient nature of life is what beckons us to seek shelter within ourselves. So, here's my way of celebrating this ephemeral journey."
Credits:
-Music Produced by Farhan Zameer
-Directed by Farhan Zameer
-CoDirected by HamzaTariq
-D.O.P: Abubakar Butt
-Starring: Hira Nazir
-Edit & Post: Taimoor Rehman Khan
-Art Directors: Muneeb Qureshi
-Wardrobe: The Rack
-Make Up & Hair: Usman
-Assistant Director: Syed Taha
-Assistant D.O.P: Masood
-Color Grade: Post Eye
-Production Manager: Shahrukh Khalid
-Production: Visual Prophecy
-Special Thanks To: Zenab Ali(THE RACK) & Hassan Khursheed
Follow Faraz Ahmed on socialmedia:
Instagram: https://instagram.com/farazahmed.official
Twitter: https://twitter.com/farazahmedmusic
Facebook: https://facebook.com/farazahmedmusic
WATCH RAASTAY BY FARAZ AHMED

your comments: