Bayaan 's debut album Suno is 37 minutes of music therapy.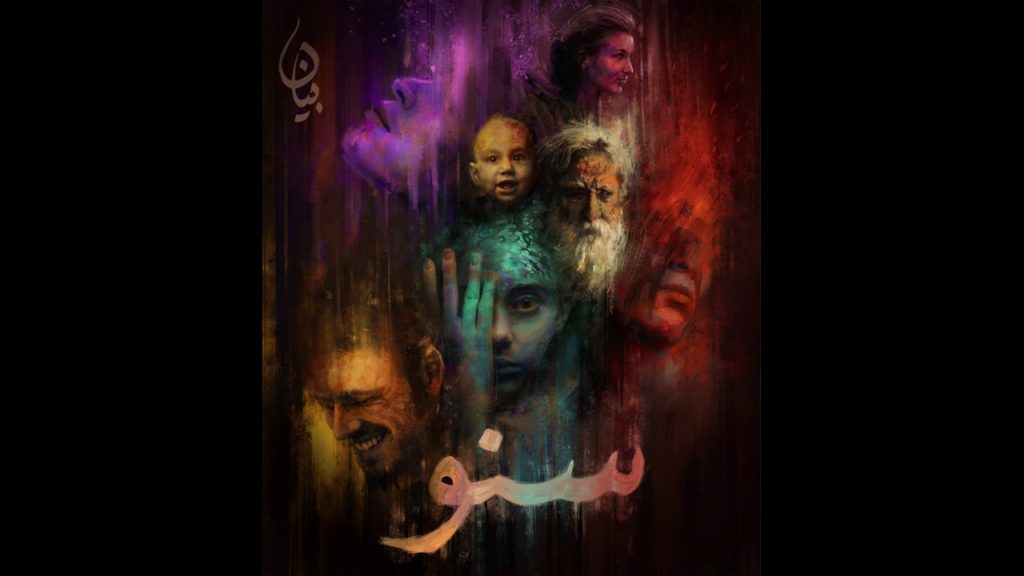 With 2 instrumentals and 7 amazing tracks, Bayaan's debut album Suno makes you tap your feet, makes you want to fall in love, calms your anxiety, makes you rethink life, gives hope to the hopelessness in you. Listen to each song carefully and you will be able to relate to the music and who knows perhaps might even use it to address your physical, emotional, cognitive, and social needs.
Bayaan is Asfar Hussain (Vocals), Shahrukh Aslam & Muqueet Shahzad (Guitars), Haider Abbas (Bass) and Mansoor Lashari (Drums)
Track 1- Azhik 0:00 (Instrumental)
Track 2- Bekhabar 1:30
Track 3- Mera Musafir 6:25
Track 4- Jaag 11:15 (Instrumental)
Track 5- Tifl 13:16
Track 6- Teri Tasveer 19:10
Track 7- Daira 24:03
Track 8- Paani Aur Mitti 26:17
Track 9- Suno 32:13
Read: Bayaan – Boys from the Basement win Pepsi Battle of the Bands
Bekhabar is all about carrying on when life is falling apart. Everyone knows this feeling, when you are struggling, feeling less than successful and you have no clue what to do and you see life is falling apart. It is hard. And it hurts. And it's no way to live a life.
Kin se shikwa hai ghamon ka?
Kin se hain khushyaan juri?
Jesay bhi guzray thay din vo
Zindagi mein ab nahein
Aaj phir sanson ki dhun hai
Aaj phir zinda ho tum…
If you keep dwelling on things that have happened or obsess too much about what might happen you'll poison the well of your future and miss out on the happiness that awaits you. Put your hand over your heart and feel the beat of life. Shine one little light on one little fear today. Start small, but start. With Bayaan 's Bekhabar, stop allowing fear to run your future.

Read: Bayaan Releases Music Video for Bekhabar 
Mera Musafir: It's a beautiful evening and you're sitting in a rocking chair enjoying a sunset with the one you love most. You have a few wrinkles and gray hairs, but you feel more beautiful and alive than ever. You have someone special in your life. Their happiness is your happiness. Their smile is your smile. And your greatest pleasure comes from giving freely to them. Everything you give each other is received as a gift, and the two of you have grown younger with age. Love is the difference –These are all the feels this lovely song gives you.
Ankhon mein jo roshni hai
Aane wala kal haseen hai
Intezaar jiska tha vo hai aagaya
Chahe jesi bhi dagar ho
Khouf ho na ab fikar ho
Humsafar qaraar dil ko dila gaya
This is the kind of song you would want to listen to if you are newly engaged, newly wed, in a brand new relationship. This is the song you will listen to even after you are celebrating your 1st anniversary or maybe even 70th. This people is Bayaan 's Mera Musafir in a nutshell.

Tifl: Tifl is an Arabic word which means child. When a child comes into your life, your whole world and everything you've come to know changes. Tifl is a perfect parent to child dedication, no matter what age your child is. Tifl is beautiful, poetic and just downright heartwarming.
Chal ankhein qadmon pe rakh ker
Pathar koi larkhara day naa
Duur hai dair lagaygi par
Manzil ye jaaega raasta
Tifl makes you feel more alive than you have ever known, something I'm sure all parents can relate to. The sweet lyrics and silky tune is a real winner and guaranteed to put a smile on anyone's face.

Teri Tasveer: There are days when you just do not know what to do because the person that you have decided to give your heart to has abandoned you. Teri Tasveer is for the loved one you lost. Not necessarily your better half, it is for the ones who have lost their parent(s), best friend, brother, sister or mentor.

Daira: Life is a journey of never-ending discovery. This song speaks of seeking knowledge and learning from experiences of people around us and our ancestors so that arrogance and ignorance does not knock you out.
Waqt ke amr se seekhtay magar dukhoon mein tum ghirray
Buzurg hi tujh ko de bachpananay ki rooh
Ghoom kar wahin kharay
Darya jaisay peechay ko dhaouray

Pani Aur Mitti: Emotions such as love, loyalty, and outrage, like a sense of fairness, have little or no place in most of today's utility functions; a narrow selfishness is pervasive.
"Daairay mein dortay dortay
Mazay mein beykhudi mein gum"
Pani Aur Mitti is beautifully conveyed thought of how a human of today is unconcerned about welfare, morally flawed, takes love to be like an exchange relationship; decisions to bear children are analyzed as the purchase of "durable goods" of varying quality. At a certain point, all this selfishness begans to have real repercussions on everyday life that a human mind fails to understand.
Rehem dil andar naheen
Chaabi hai par dar naheen
Symt hai beyraasta
Shukr se beywaasta
Masjid hai eemaan gum
Hai mitti insaan gum

Suno: Suno is thought provoking. Suno is all about you making a firm decision to work on yourself and stop taking life for granted so that your life will become much more meaningful.
Suno makes you think how you could have chosen to do the things you wanted. Suno tells you that time will never come back. You have to make peace with the fact that, you played it safe and never sought to make your life worth living.
Sabko mout aani hai
Tab naa rasm, naa vo log, naa vo soch, kuch nahi hoga
Aur yaad hoga bus vo pal
Jisme zindagi jee thi
Jisme dil ki suni thi

your comments: