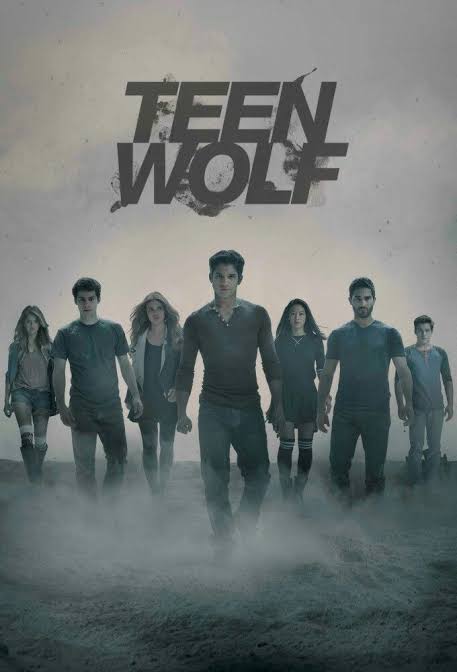 Return of Alison Argent & other details for Teen Wolf The Movie
"Alison — she's alive," the True Alpha tells her father, Chris Argent, in the clip released on Instagram. "She's back." With her trusting arrows stuck to her back, walking away from a vehicle engulfed in flames.
Teen Wolf: The Movie, follows the series that aired from 2011 to 2017 and picks up after the season finale during which Scott McCall (Tyler Posey) and his friends finished their mission to save Beacon Hills.
Read: Blitzers Hit The Bass is the first Kpop MV to be shot in Pakistan
Here is what we know so far:
It Will Be Airing on a New Streaming Service
The film, which will be written by Davis, is set to premiere on Paramount+ in 2022.
Who Is In the 'Teen Wolf' Cast?
In February 2022, Paramount+ confirmed that Posey would be joined by Crystal Reed (Allison Argent), Holland Roden (Lydia Martin), Shelley Hennig (Malia Tate), Orny Adams (Coach Bobby Finstock, Linden Ashby (Sheriff Noah Stilinski) and JR Bourne (Chris Argent).
Also set to return are Colton Haynes (Jackson Whittemore), Ryan Kelley (Deputy Jordan Parrish), Melissa Ponzio (Melissa McCall), Seth Gilliam (Dr. Alan Deaton) and Dylan Sprayberry (Liam Dunbar).
O'Brien (Stiles Stilinski) and Arden Cho (Kira Yukimura) are not attached to the project.
In March 2022, Ian Bohen and Khylin Rhambo were cast as their existing characters, Peter and Mason, respectively. Vince Mattis, Nobi Nakanishi and Amy Lin Workman were also added to the lineup.
Fans Can Relive the Show Ahead of the Movie's Debut
All 100 episodes of the original MTV series will be available to stream on Paramount+ in December 2021.
Possible Surprise Appearances
During an interview with TVLine in March 2022, Bohen revealed that he is still holding out hope for Derek and Peter to return.
Dylan O'Brien Is Supposedly Out
He was last quoted saying: "I just decided it was left in a really good place for me and I still want to leave it there," he continued. "I'm going to watch it the first night it comes out. I hope it f–king kicks ass, but I'm not going to be in it."
Back on Set!
Paramount+ revealed in March 2022 that the cast had officially started filming, sharing snaps from day one on set. "Howling at this photo dump of Day 1 on the #TeenWolfMovie set. 🐺🎬," the streaming platform wrote via Instagram. The pics included Posey wearing a leather jacket standing next to video prompter.
A close-up look at the high school locker room set revealed that the revival will return to where it all started, despite the pack graduating years ago.
Derek's Back
"It's about to be a HALE of a good time 🐺 @tylerhoechlin is returning for the #TeenWolfMovie on @paramountplus," the production's official Instagram account captioned a May 2022 Instagram snap of Tyler Hoechlin's director's chair.
Coming to an End
"That's a WRAP on Teen Wolf: The Movie! 🎬 Congratulations to the entire cast and crew on bringing the best pack back together. 🐺 ," the official Instagram account for the revival shared in May 2022 alongside photos from set.
A First Look
Paramount+ released the first teaser trailer in July 2022 for the highly-anticipated film, which will follow Scott as he reunites his pack in order to take on a mysterious new evil. "Set me free and we'll play a new game," an ominous voice promises as clips of Scott and his friends fighting against a terrifying, unseen force. "A game of chaos, strife and pain." However, this new villain isn't the only shocking thing Scott will have to face. "Allison! She's alive and she's back," the true alpha cries at the end of the clip, while his ex-girlfriend walks away from a burning car.
your comments: