Motorway by Tahir Abbas ft Elizabeth Rai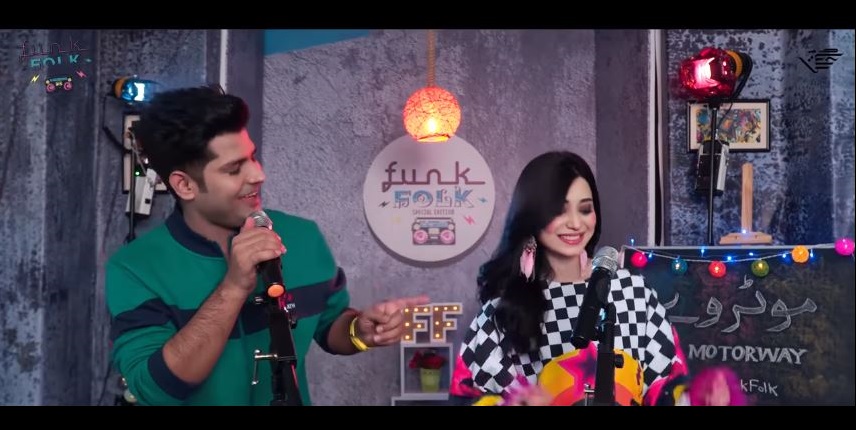 Tahir Abbas features Elizabeth Rai for his latest release titled Motorway for the Funk Folk series.
Elizabeth Rai is Lahore based singer and has music in her veins. Inspired by her father who was the lead vocalist in a Choir, she started singing at the age of four. Elizabeth formally launched her career at a government organized show, Al-Hamra Unplugged at the age of 19. In a short span of time she made her mark commercially by featuring on two songs in Jawad Bashir's film, 'Teri Meri Love Story' (2016). She also contributed her voice to the OST of 'Tum Mujrim Ho' (2017). Elizabeth has trained her voice and constantly challenges herself to adopt a wide range of possibilities to blend different genres together to enhance her performance.
Sponsored Video:

While sharing Motorway, Tahir Abbas said "In order to be universal, you have to be rooted in your own culture. Bigger Isn't Always Better. It takes a village to raise a child. Sure, music trends tend to be generational, but there is something oh-so-powerful about music genres and how they shape our cultural identity while creating solidarity across decades, age groups and even countries."
Also Read: Multan by Tahir Abbas ft Rafeel Ijaz is a funky tuned folk song
"Culture is the lifeblood of a vibrant society, expressed in the many ways we tell our stories, celebrate, remember the past, entertain ourselves, and imagine the future. Motorway is actually a song for those who love their own identity, language and culture. Its a song of devotion, love and care"
Watch Motorway by Tahir Abbas featuring Elizabeth Rai
your comments: