Dhinka Chik, by Zonaib Zahid & Vicky Hussain is minimalist yet contemporary symphony
Zonaib Zahid & Vicky Hussain after grabbing over 1.6 million eyeballs for 'Marasi', on YouTube has came up with yet another lovely song 'Dhinka Chik'. If you are expecting anything flashy and over the top high-tone music as the title suggests than this song is a surprise for the listeners. Instead of cliché' use of 'Dhinka Chik' as a power booster it is rather used as a relatable factor for the audience.
Also Read: Bilal Khan Treats Fans With This Beautiful Song 'Tum Ho' During Quarantine
Sponsored Video:

Dhinka Chik, is a song that takes you into the nostalgic pop zone. I don't know why but the music took me to a beach fantasy; bare feet, walking on the moist sand with cool breeze,
Ear phones on, and little bit of feet tapping on the beat (though I am not a beach person at all) it has nostalgic, poulticing feel to it. A true exemplar of 'minimalistic music'.
Sponsored Video:

As for the lyrics the duo is known for some really good piece of statement lyrics. In their previous song 'Marasi', they pointed out the hypocrisy of our society towards entertainment industry and this time they came up with 'religious prejudices', the main focus of the lyrics is on 'humanism'. The lyrics are very relevant to the contemporary megalomanic behaviours of people and provokes them to imbibe and spread positivity and denounce religious impartiality.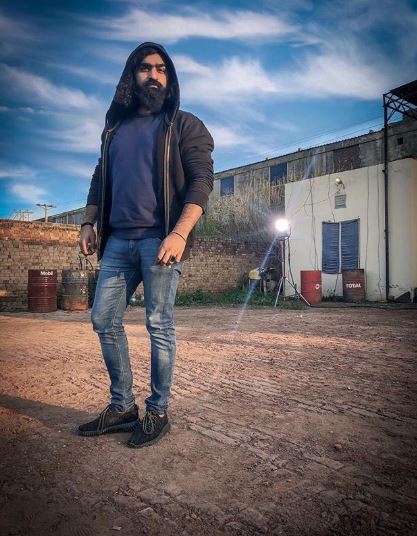 As for the video of this song , it is a very cozy homely kind of a video. It gives you a feel of old family videos that have zero percent of fake or glammed up people. Shot in the frame of 1980s family pictures that we all have in our homes as memories, the video director kept the tone of the video in the same retro mode and takes us back to the values of past. The song on the whole is meant for common people it reaches put to every class if the society , it's a story or a lesson , (whatever u want to call it) of our
Day-to-day routine.
The thriving factor of this song as whole is the commonality factor. It is relatable to every person in every nook and corner of this society. It is for US, to all of US, from some of US.
your comments: