'Wajah Kia Thi', an ode to broken hearts by Raafay Israr
Starting from an awe-inspiring wedding set the song is shot in a flashback mode. Azelah Daniel, adorning white dress appears as an epicentre of the video who would gauge your attention right from the first glimpse of the song. The creators have played safe with the storyline, instead of doing some experiment they opted for a casual story of how our loyal lovers irrespective of all the emotions are destined to stay apart (Destiny is best to blame on to, a prenup for a break-up).
Also Read: Yaruq Feat Natasha Baig – Bus Kar Jee – A blend of folk and funk
Sponsored Video:

A lot could have been done specially after having Noor Hassan as a lead protagonist. Noor Hassan looked inspiring with his rustic charm and totally brought life to the depiction through his amazing acting skills. The video overall is good if you just ignore the fact that its raining heavily and Azelah running drastically but not a drop of water hit her or make her wet.
As for music the composition overall is really soothing. The composition, lyrics, feel and vocals all hit the right notes. The song does have a heart wretched feel to it and Raffay Israr is yet another romantic voice we have been introduced to. His vocals are very articulative in transpiring the emotions of the song.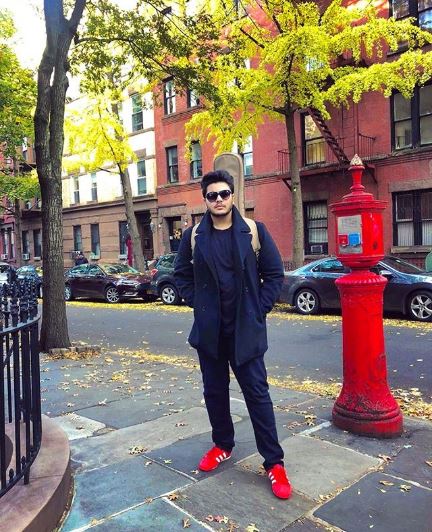 Lyrics are totally inter-woven with the emotions and composition of the song, you 'll not get a vibe of being dragged or lyrics being irrelevant in the song, as it has become a trend in the name of "artistic liberty" (kindly take liberty but don't murder it) These days the focus is to fit a word and totally ignore the gist, whereas 'Wajah Kya Thi', has stuck to its core emotion.
Raafay Israr's, 'Wajah kya thi', is a damage repair for the inconsolable hearts.
Played safe but , played Well!!!
your comments: