Yaruq Feat Natasha Baig – Bus Kar Jee – A blend of folk and funk
Bas Kar jee is Yaruq Masood Malik's recent release. Yaruq is the lead vocalist for an Islamabad based band called Rap Engineers. Rap Enigineers is a four member hip-hop band. The band came into limelight with their single 'Conflict Management' in 2011. The members of Rap Engineers are Xpolymer Dar, Maddy Khan, Yaruq Malik and Ghauri. The catch classical sounding vocals of Yaruq Malik in 'Conflict Management' are hard to miss.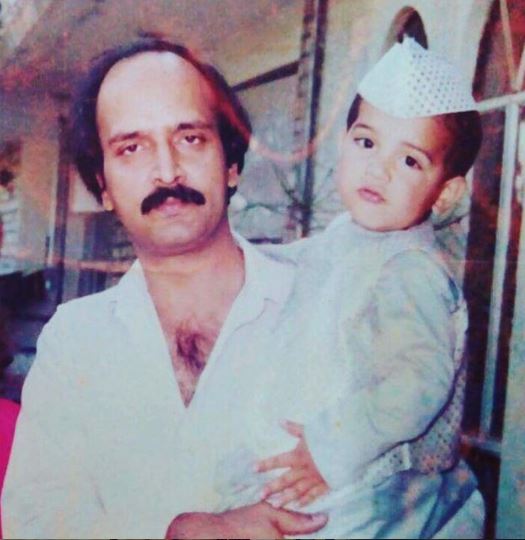 Yaruq is the son of legendary Ghazal singer Masood Malik. Two very famous melodies of Masood Malik are Imtehan Sheeshay Ka and Hum Tum Honge Badal Hoga.
Hailing from the village of Trag, Mianwali; on 1st September 1953, Masood Malik passed away in Islamabad, Pakistan on 18th September 2006
Sponsored Video:

Bus Kar Jee is beautiful tune, with thoughtful lyrics. The melody is a smooth blend of folk and funk. The lyrics of Bus Kar Jee are mix of 'kalam' by Sufi poets Baba Bulleh Shah and Waris Shah. Apart from Yaruq , Bus Kar jee also features the powerful voice of Natasha Baig.
Also Read: Bilal Saeed and Sabeeka Imam drop hints about Chaskay on their IG Stories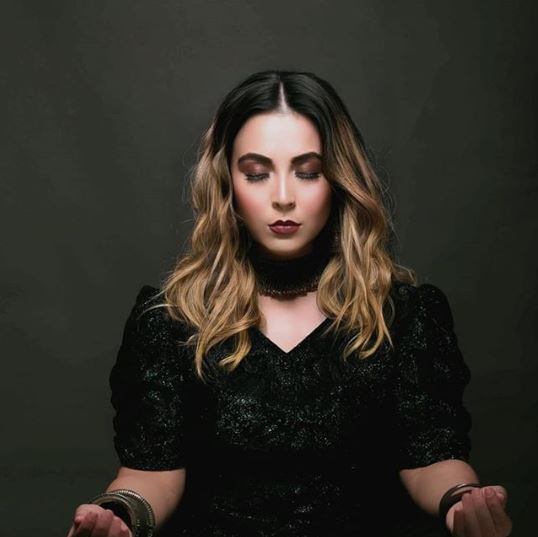 Hailing from Hunza Valley, Natasha Baig has a powerful vocals and a very earthy touch in her voice, hence making her the best suited choice for songs thats need a feel of sufi-ism. There are very few female voice in Pakistani music that harmonize delicay and precison and Natasha's voice is just that kind of voice.
Natasha Baig's voice in Bus Kar Jee, with Yaruq's amazing vocal texture takes the song to an entirely different level making you want to listen to it on repeat.
Watch Yaruq Feat Natasha Baig – Bus Kar Jee
Lyrics:
Bas ker jee
Hun bas ker jee
Ek baat asaan naal hans ker jee
O-Ek baat asaan naal hans ker jee
Natasha Baig
Bas ker jee
Hun bas ker jee
Ek baat asaan naal hans ker jee
HOO-Ek baat asaan naal hans ker jee
Yaruq:
Bulleh Shah mai teri bardi-aan
Tera mukh wekhaan noo mardi-aan
Bulleh Shah mai teri bardi-aan
Tera mukh wekhaan noo mardi-aan
Nit so so main mintan kardi-aan
Kya teer lagaya Das kar jee
Natasha Baig:
Bas ker jee
Hun bas ker jee
Ek baat asaan naal hans ker jee
HOO-Ek baat asaan naal hans ker jee
Tusi dil wich merey wasdey-o
Aywein sathoon door kion nasdey-o
Tusi dil wich merey wasdey-o
Aywein sathoon door kion nasdey-o
Naaley ghaat jadoo dil khasdey-o
Hoo hun dus kis wal jaa-saan dhus kar jee
Yaruq:
Bas ker jee
Hun bas ker jee
Ek baat asaan naal hans ker jee
Ho-Ek baat asaan naal hans ker jee
Natasha Baig:
Aithay nai maan wafa-waan da
Ae te naaz adawaan da
Yaruq:
Asi peelay pattay boot'an de
Hayee
Sanu hayee khauf hawaan de
Natasha Baig:
Nammon vich maseet-aan
Dil vish kufar di reet-aan
Natsha Baig:
Rehanda main bhaang sharaab-an
Rehnanda main mast hawaa-aan
Nastasha Baig + Yaruq:
Hun bauth kar hijr wich bus kar jee
Yaruq:
Ek baat asaan naal hans ker jee
Bas ker jee
Hun bas ker jee
Ek baat asaan naal hans ker jee
Ho-Ek baat asaan naal hans ker jee
your comments: