Visionary Xulfi connects to the masses by expressing individuality with Khel Ja Dil Se
"I love what I do. I love I get the opportunity to go on adventures with everything new I do with my team. "Khel Ja Dil Se" is one such adventure." says Xulfi while talking about his latest project Khel Ja Dil Se for Pepsi Pakistan.
Produced by Xulfi and powered by Pepsi; Khel Ja Dil Se is Xulfi's first ever EDM. Khel Ja Dil Se is the kind that doesn't revolve around sad emotions or hardcore hate lyrics and it has the capacity to turn that frown upside down.
"This is my first complete foray into the modern electronic genre. The learning was immense. Honestly maza aagaya. As I said, adventure ? The right kick, the right snare, the right transitions and build ups.. the right mics that give the larger than life vibe to the vocals, the right groove and so much more." added Xulfi
Also Read: The Curious Case of Ali Zafar and his marketing gimmicks
Little we did know before the release that the vocals in Khel Ja Dil Se are lent by Fawad Khan, Haroon Shahid, Aima Baig, Pepsi Battle of the Bands season 2 winner Bayaan's front-man Asfar Hussain and season 3 winner Kashmir's front-man Bilal Ali.
But the performance/music video that rolled out had more in store. The music video for Khel Ja Dil Se stars Zainab Abbas, Wasim Akram, Yunus Khan, Toni & Guy Pakistan creative head Shammal Qureshi, and Cricketers Shadab Khan (Sherry) & Imad Wasim.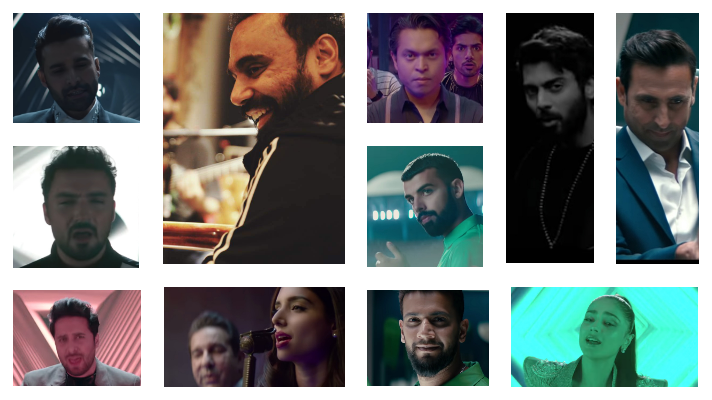 Since Khel Ja Dil Se is all about pursuing your passion and making sure you play in the game of your life completely so nothing could be a better representation of this by starting the music video with the commentary from none other tha Zainab Abbas herself. Zainab Abbas is a Pakistani commentator and sports analyst who made herself a name national and internationally in a field of cricket which of course is widely male-dominated.
Quickly followed by Zainab Abbas's voice over is Shanmal Qureshi an entrepreneur and stylist responsible for bringing the global hairdressing brand Toni & Guy to Lahore and Islamabad. Shammal Qureshi is the Creative Director of Toni & Guy Lahore and CEO of Toni & Guy North Pakistan, and has also been styling cricketers like Imad Wasim, Sarfraz Ahmed and Shan Masood as they prepared for PSL 2020. What follows next in the video is hard to miss. Fawad Khan, Haroon Shahid, Kashmir's frontman Bilal Ali, Cricketers Shahdab and Sherry as they walk down a hall full of memorizing nostalgic cricket memories of the era when Pakistan truly was a world champion of this sport. Aima Baig, Bayaan's frontman Asfar Hussain are then followed by Pakistan Cricket veterans Wasim Akram and Yunus Khan, giving Shahdab Kahn & Imad Wasim the youngsters of today a nod to go out in the world and be the torch bearer of this sport and nations legacy.
Also Read: Xulfi teams up with Hollywoods GRAMMY winner Master Engineer Dave Kutch
While Khel Ja Dil Se is produced by Xulfi, it is written by Xulfi and Adnan Dhool. The guitars are by Sherry Khattak and it is shot/directed wonderfully by Umar Anwar. Umar Anwar as indeed done a wonderful job behind the camera, the visuals of the video are so in sync and well placed with the theme and the feel of the song.
your comments: