Everyone has a pet peeve. Mine is brand conscious people. It is understandable if you have a favorite brand, it is not understandable if anyone can sell you anything in the name of a brand.
Lately, I have been experimenting a lot with local, small businesses and you can use the link to know about how to set them up. There are countless amazing home-based brands in Pakistan, it is mind blowing. They are selling amazing, affordable personalized stuff. The only issue is delivery, but you can ignore it because someone lovingly designed that product especially for you, hand-wrapped it and put it in the mail.
I came across Food for your Face by Firefly recently. It's home-based beauty brand working from a Facebook page. They have affordable, handmade items for different skin types. From a long list of essential oils to body scrubs, rejuvenating creams, hair oils and charcoal masks, I got Sugar Plum Scrub and Polish 'Amber of the Sea'.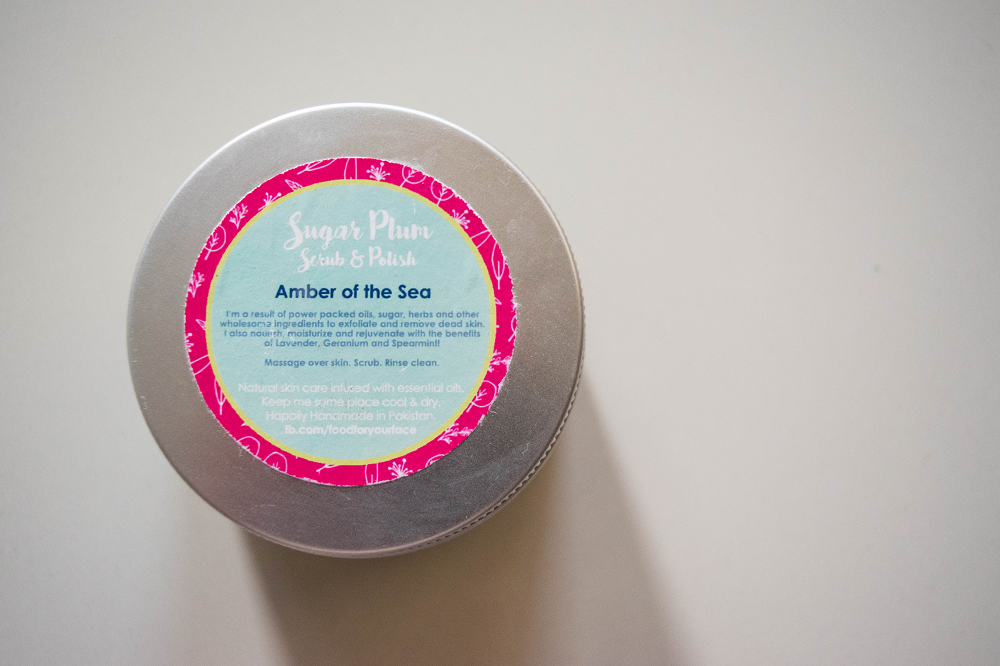 It is an amazing smelling sugar scrub. It is made up of essential oils (Lavender, Geranium, Spearmint), sugar and some other secret stuff. It has a fresh, minty fragrance (I have to keep myself from eating it). It works like magic. You just scrub it all over and rinse it. It gets rid of dead skin, exfoliates and leaves your skin moisturized (I don't even apply moisturizer after this). I have used it multiple times now. It's a nicely sized jar, after 3 uses (full body), I haven't even made a dent in it.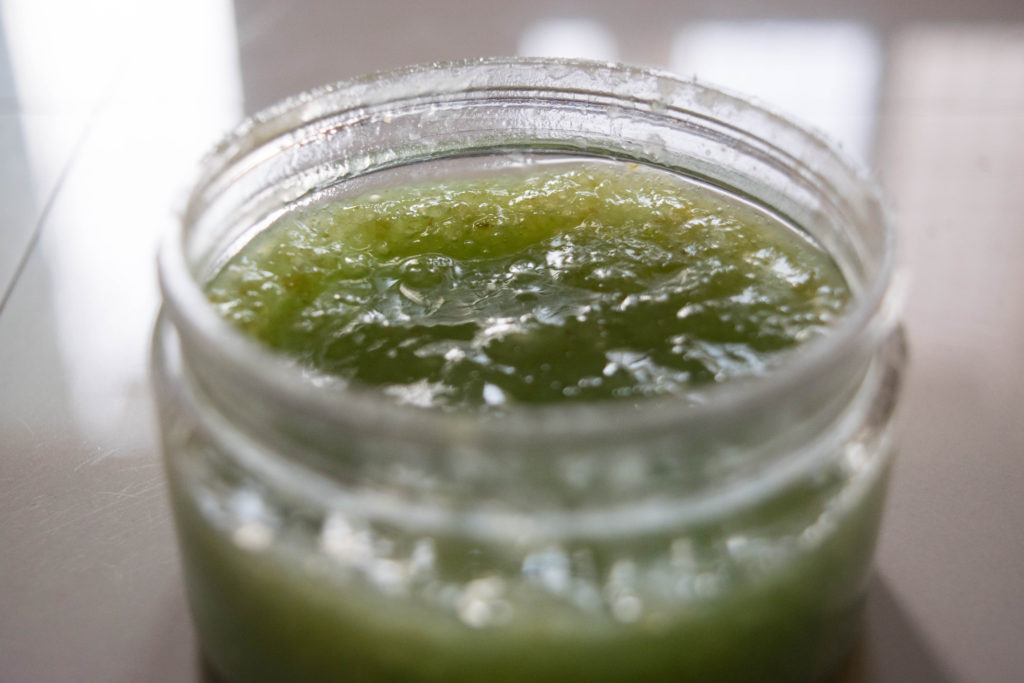 It is so refreshing and has this cooling effect. A perfect pack for summer.
I was told it will be dispatched on Thursday. I received it on Thursday (quick delivery, no?). Amazing job, Food for your Face!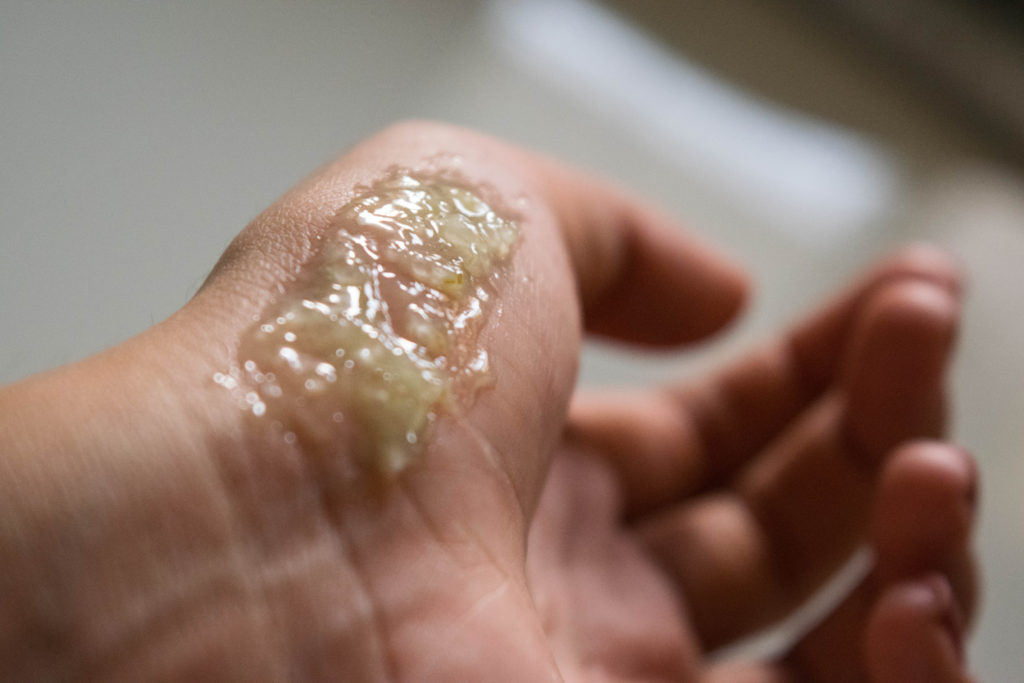 Pros:
Amazing amazing amazing fragrance.
Refreshing
Cooling effect.
Moisturizing.
Exfoliates.
Value for money (113gm for PKR 850)
Cons:
You can probably get something similar from, let's say, Lush. But with this price tag, good luck.
your comments: