Have you heard the horror stories attached to contact lenses or am the only one? Have you almost bought a pair and then thought better of it? A lot of myths are circulating in town regarding contact lenses. What's the reason?
There are only a few Pakistani contact lenses brand and among them, there are only a handful of brands which are safe to wear. When it comes to quality, the reliable brands do not need to struggle to sell their product; the product speaks for itself.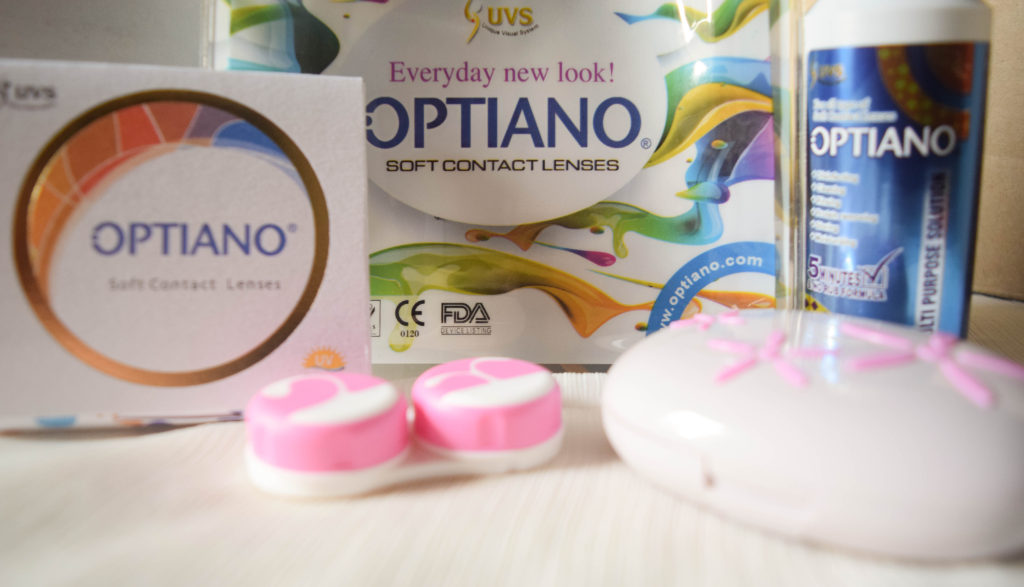 That is the reason why I am writing today about Optiano Lenses. Ruling the market for the last 15 years, Pakistan's leading contact lenses brand manufactures their lenses in Korea. What ensures quality, reliability and safety is that Optiano is European CE marked. In layman terms, CE approves those products which are safe for use and meets the quality criterion.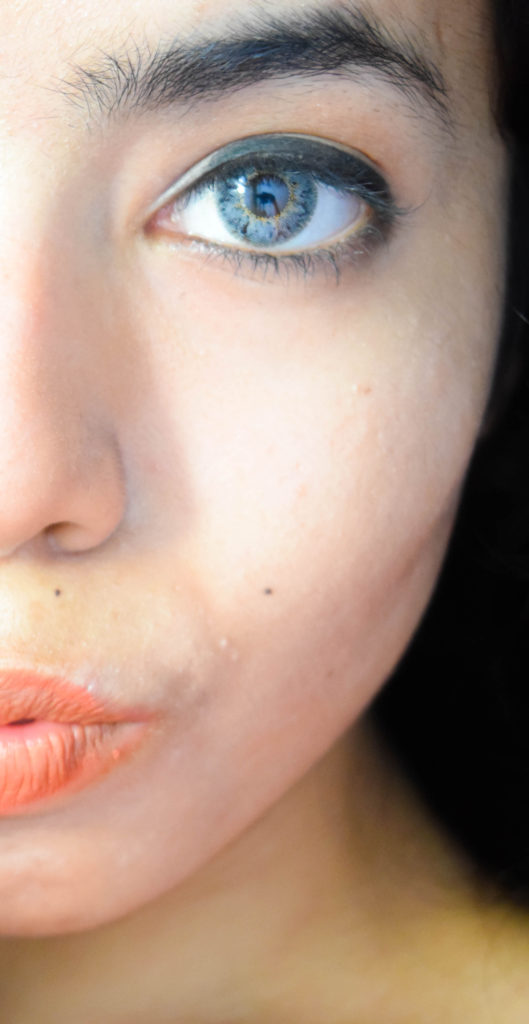 I, who have never had the guts to buy a pair of lenses, decided to buy a pair of Optiano Lenses after a thorough research of the market and after reading endless reviews. The pair I chose was Cool Grey, after learning that grey-coloured lenses go with everyone and wouldn't look odd. The lenses came with Optiano Multi-purpose Solution. The longevity of lenses depends on the solution they come with. Taking special care of your lenses is essential and this is exactly what this solution does.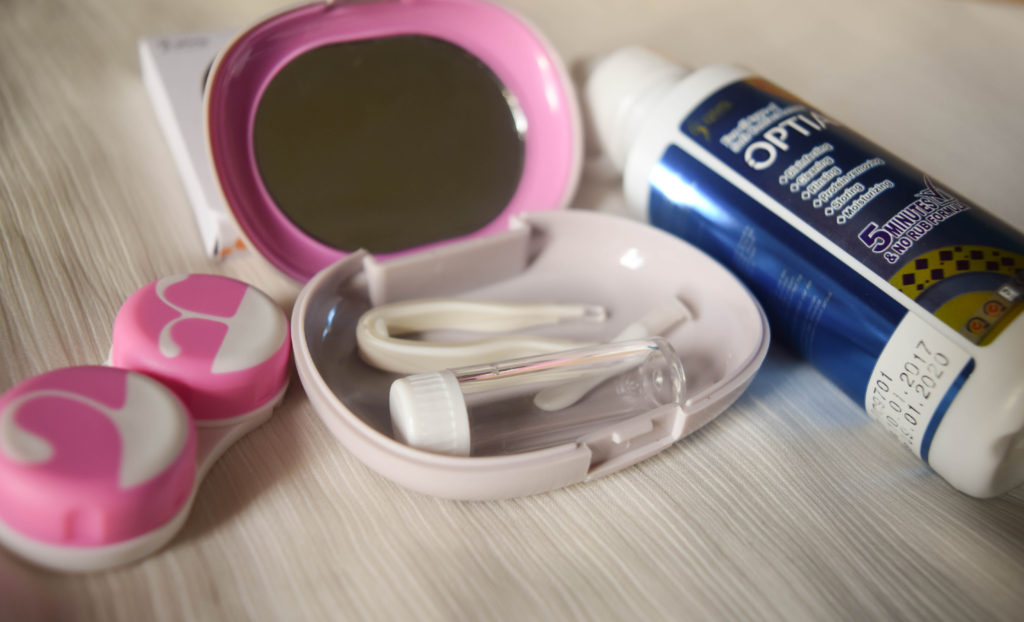 REVIEW
Having absolutely zero experience with wearing lenses, I still found wearing them really easy (the instructions on the box helped). I started at myself for a complete minute after one (the left one). The first ten minutes were spent in being too aware of having something in my eyes. Soon after that, I didn't want to take the off. Being extra conscious of having something in your eyes is totally explainable. The lenses are really comfortable, easy to wear, easy to take off. I chose Cool Grey and I wasn't looking for something natural looking. I got exactly what I was looking for.
The packaging is super cute! The pink-purple compact with the mirror and the pink-white lens case are super adorable. Accompanied with a solution bottle, everything came in a cute, buttoned-plastic bag.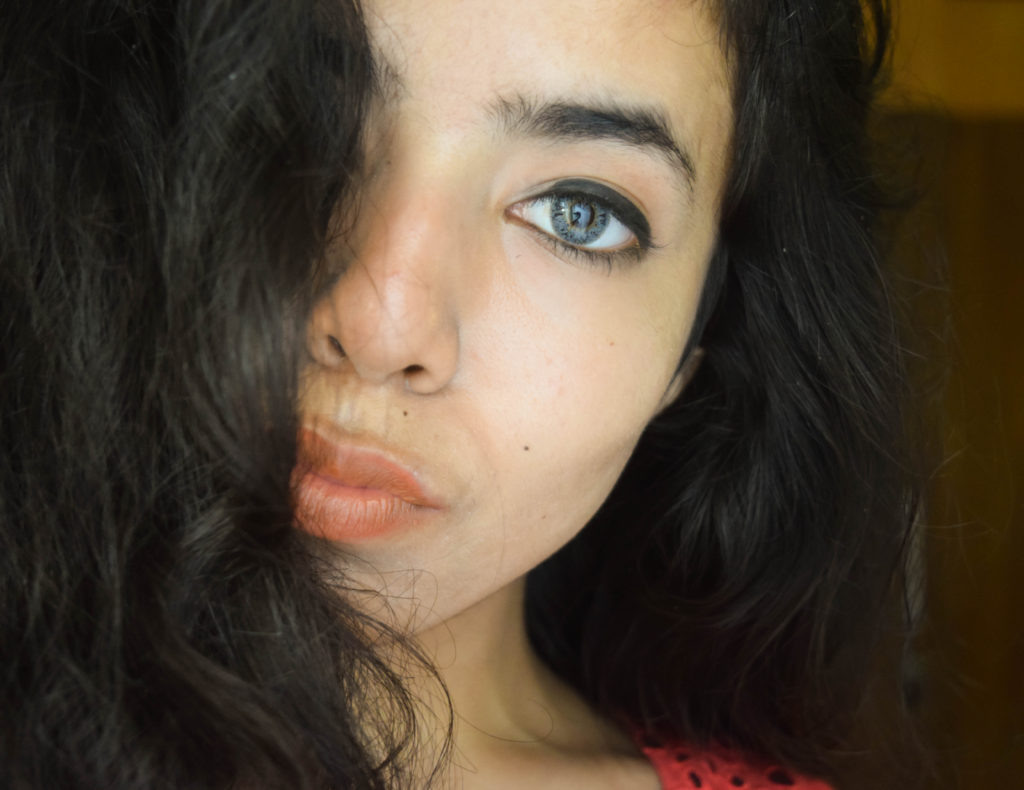 Apart from my Cool Grey one, Optiano Lenses come in 14 more colors. Ranging from different shades of green to blue, to grey to brown, you get a nice variety of options to pick and choose from.
Recommended.
your comments: