As City Hall Square fills up with people, colours, scents, sounds and experiences, Pakistan's prominent rock band Call geared up for their performance for the night.
Performing for a huge enthusiast crowd from around the world, the annual multicultural festival at Rådhusplassen (City Hall Square) bought together an estimated of 300,000 people. Oslo Mela is one of the largest events of its kind outside the Asian subcontinent.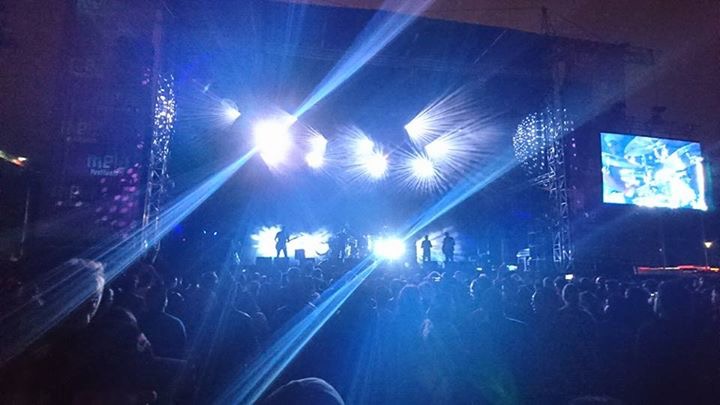 Call this year in January, celebrated it 15 years of tohetherness with fans and released video of their song "Teri Haar Hum" which had clips from the begining of Call's performances, some wonderful backstage footage, thus taking all its fans and loved ones down to their emotional, rocking 15 year journey of music.
Along with Call, the line up for the mela had some major artist performances. Mela is a performing arts festival inviting artists from Africa, Asia and Latin-America.
The three day festival attracts around 300,000 people every year, and features an incomparable lineup of diverse art expressions from Africa, Asia, America and Europe. The line up included: Timbuktu, Mory Kante, Zakir Hussain, Dur-Dur Band Int'l, Naseebo Lal, Mira Craig, Zack Knight, Dhruv, Ila Arun, Torgeir Vassvik.
Mela brings the world to Oslo by introducing some of the world's greatest artists at a festival in the heart of city . With leading artists from all art forms from different continents and genres, Mela 2017 will once again transform the city center into a place where cultural horizons are broadened and new art expressions explored.
Follow CALL on Facebook, Twitter and Instagram by looking up for the username: thebandcall
your comments: