Forgo War for Peace by Alee'Hassan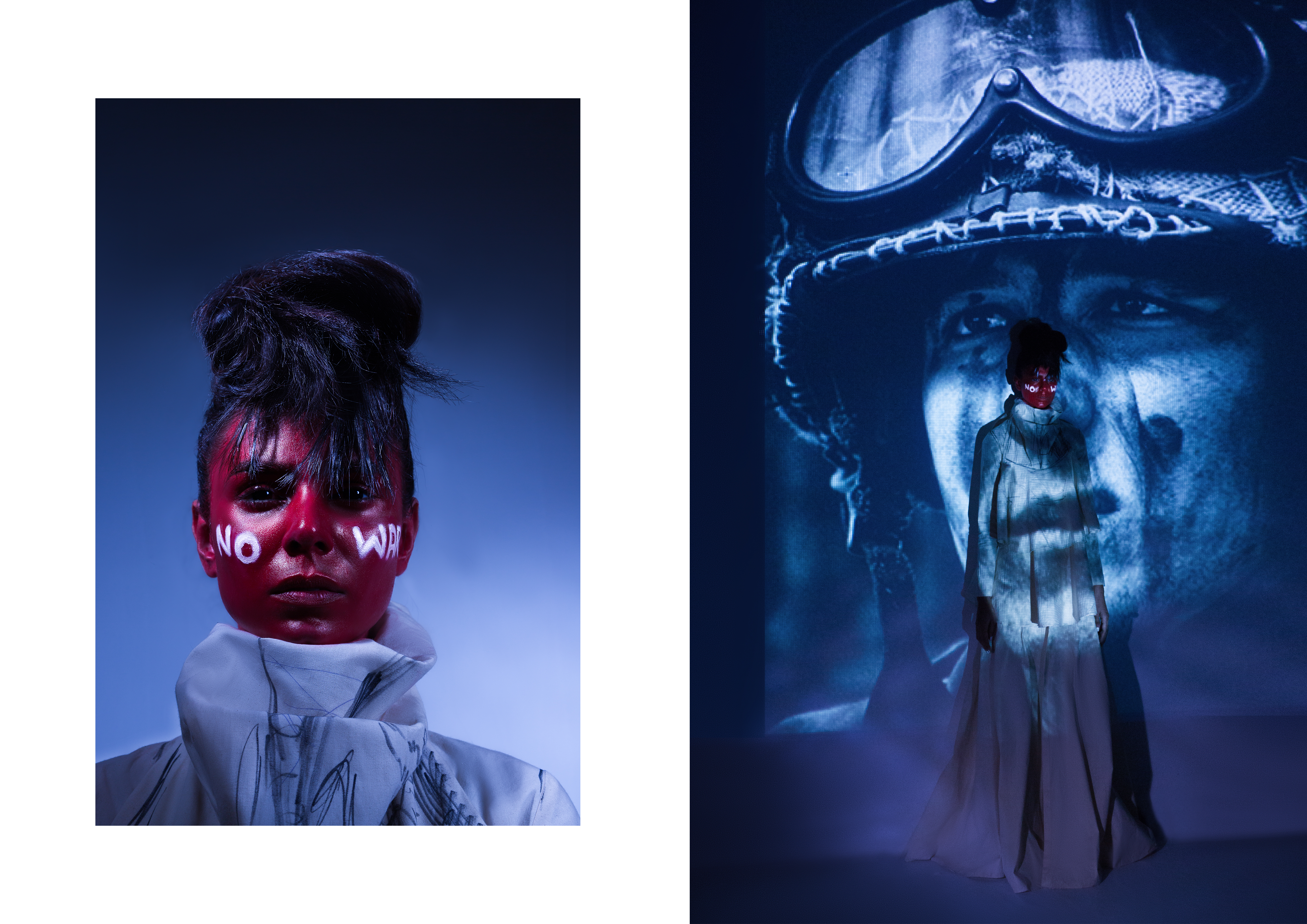 Humanity
In a world torn by war, political strife and self-aggrandizement, humanity seems to have taken a backseat. Let's bring our humanity back, celebrate it and let it engulf the world. Progress shouldn't mean stifling humanity, but carrying it forward with us.
No War
Craving war stems from a jingoistic mindset that tries to create rifts between powers and affects the entire world. This thirst for war must be ignored; otherwise we're hurtling towards a world with no peace. War doesn't just affect those involved, but unsettles the entire world. Ergo, no war, but peace!
If war is an answer we are asking the wrong question.
Have you ever thought the solution can be war? If so, you're reasoning is flawed and you're dooming generations to a world without peace. Strive for peace and preserve life, preserve humanity.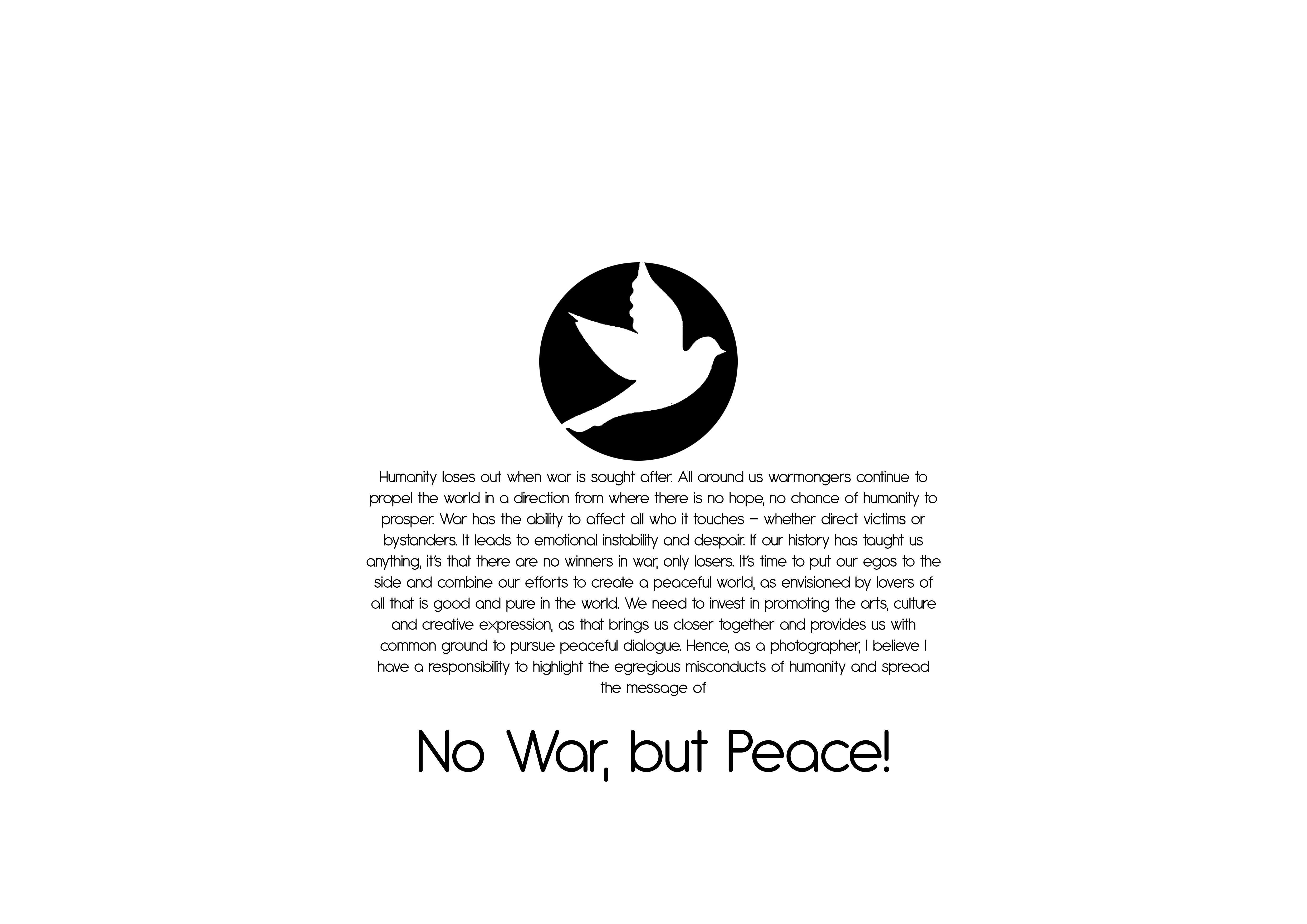 Peace
The fragrance of peace is oxygen for life. As the world tumbles towards violence and strife, this peace is threatened and so is life and humanity. As nature needs to be protected to nourish life on earth, so must peace. Protect the notion of peace, so that humanity has a chance to survive and thrive.
Humanity loses out when war is sought after. All around us warmongers continue to propel the world in a direction from where there is no hope, no chance of humanity to prosper. War has the ability to affect all who it touches — whether direct victims or bystanders. It leads to emotional instability and despair. If our history has taught us anything, it's that there are no winners in war, only losers. It's time to put our egos to the side and combine our efforts to create a peaceful world, as envisioned by lovers of all that is good and pure in the world. We need to invest in promoting the arts, culture and creative expression, as that brings us closer together and provides us with common ground to pursue peaceful dialogue. Hence, as a photographer, I believe I have a responsibility to highlight the egregious misconducts of humanity and spread the message of
No War, but Peace!
Credits :
Concept & Photographed By ALEE' HASSAN
Styled & concept : ALEE' HASSAN
Hair & Makeup : SUNIL NAWAB
Designer : MAHGUL
Model : GITI ARA
your comments: