Mushaal Malik Fell In Love With The Song On Kashmir By Young Fawad Ali
"Ab itna selfish tu na ban" on Kashmir by Fawad Ali is what Kashmiri's want to hear from us, and is becoming talk of the town.
Kashmir is integral part of Pakistan and Kashmir bane ga Pakistan is a slogan we in Pakistan have been hearing this for decades same goes for the Kashmiris but "when" ,"how" and "why" are the questions no one from higher authorities of Pakistan is able to answer. Thanks to the Public community that these slogans are still somehow echoing around us. Mushaal Malik, wife of Kashmiri "Huriyat Rehnuma" Yaseen Malik, often walks in to the Kashmir related seminars arranged by different communities in Pakistan. Yaseen Malik himself is kept in prison by India. In his absence Mushaal Malik has become the voice of Kashmiri youth and is a bridge between Pakistani and Kashmiri youth. Every Kashmiri js fighting in his own way to get Azaadi, whether in form of freedom fighter Burhaan Wani or like Mushaal Malik who is fighting with her voice peacefully. Mushaal Malik often requested Pakistani youth to show their support to this struggle of freedom.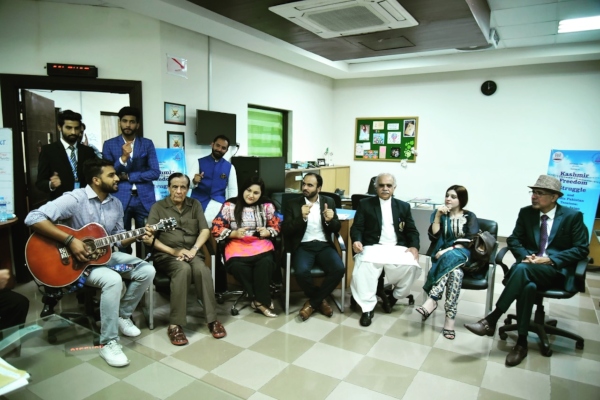 I have heard Mushaal Malik saying "Kashmiris still believes that you the youth of Pakistan are their brothers, but sadly there is not much which I can take here from you to show them that you also believe so". But her quest for finding the same "emotions" from Pakistani youth towards Kashmiris is somehow ended in a Recent Seminar on Kashmir movement in Lahore, when she heard a song "ab itna selfish na tu ban" from a Pakistani young singer Fawad Ali, who himself has written and composed the song, having shown his frustrations towards the higher authorities of Pakistan in this song. Urging them to take the matter seriously and telling that if we don't help Kashmiri's in this struggle our survival is also just a thin line away from being vanished.
Checkout "Meri Duniya" by Fawad Ali (ROTH) ft. Dr. Iqra

Mushaal Malik was highly impressed from the Singer Fawad Ali that she requested to have his song's video so that she can Show this to Pakistani youth to show your support and love towards Kashmiris in whatever way possible. Mushaal Malik was seen referring towards Fawad that "he is a pure soul with a kind heart, who feels the pain of Kashmiris from a distance", and she also requested the gathering to give a shout-out to the young lad.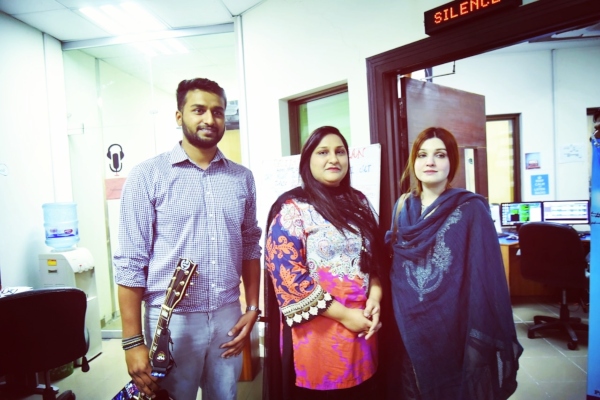 We all have to listen the song at least one time, though we and our "Leaders" have do not have any answer to it, because we are selfish which Fawad has urged us not to become. The wind started by this song may become a storm in near future if "ab itne selfish na banen ham".
Article By: Ahmed Murtaza
your comments: