Exclusive: Ammara Hikmat Responds to Claims Made by Sarwar Bhatti for Maula Jatt
About few days ago, what everyone heard came as a surprise…. Sarwar Bhatti, the producer of the original film Maula Jatt, that was released in 1979 claimed that the sequel producers can't use the name of the movie, music and characters without getting prior approval from him.
The notice is said to be served to Fawad Khan, Mahira Khan, Hamza Ali Abbasi, Humaima Malick, and Bilal Lashari.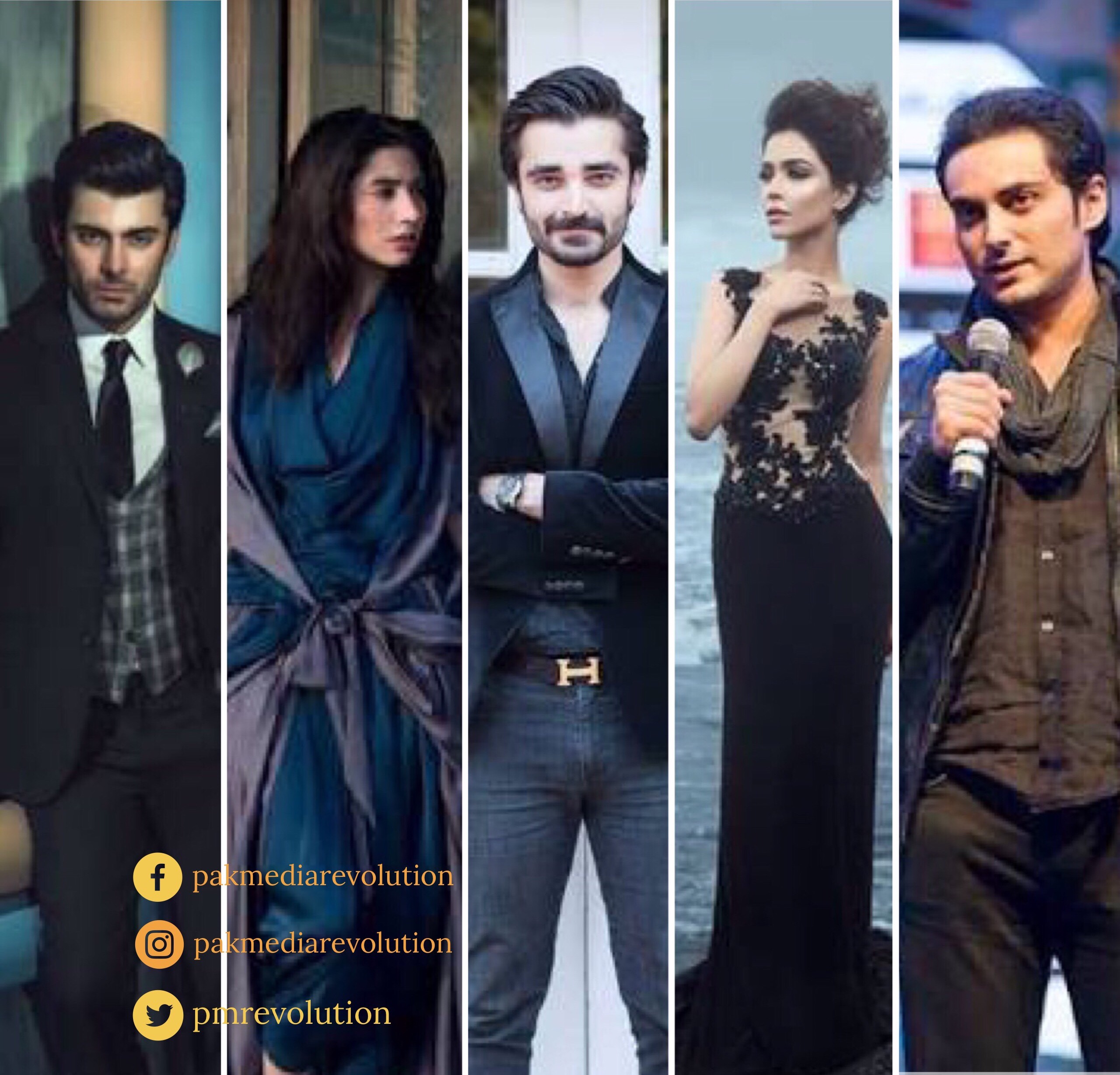 Curious as to what is really happening, PMR, got in touch with Ammara Hikmat (Executive Producer). Ammara, seemed to be completely chilled out about the entire situation. Smiling, she brushed the entire matter off and said that the malicious claims made by Sarwar Bhatti are false and frivolous. Instead of commenting on this issue in media, we will take appropriate legal action in this respect."
.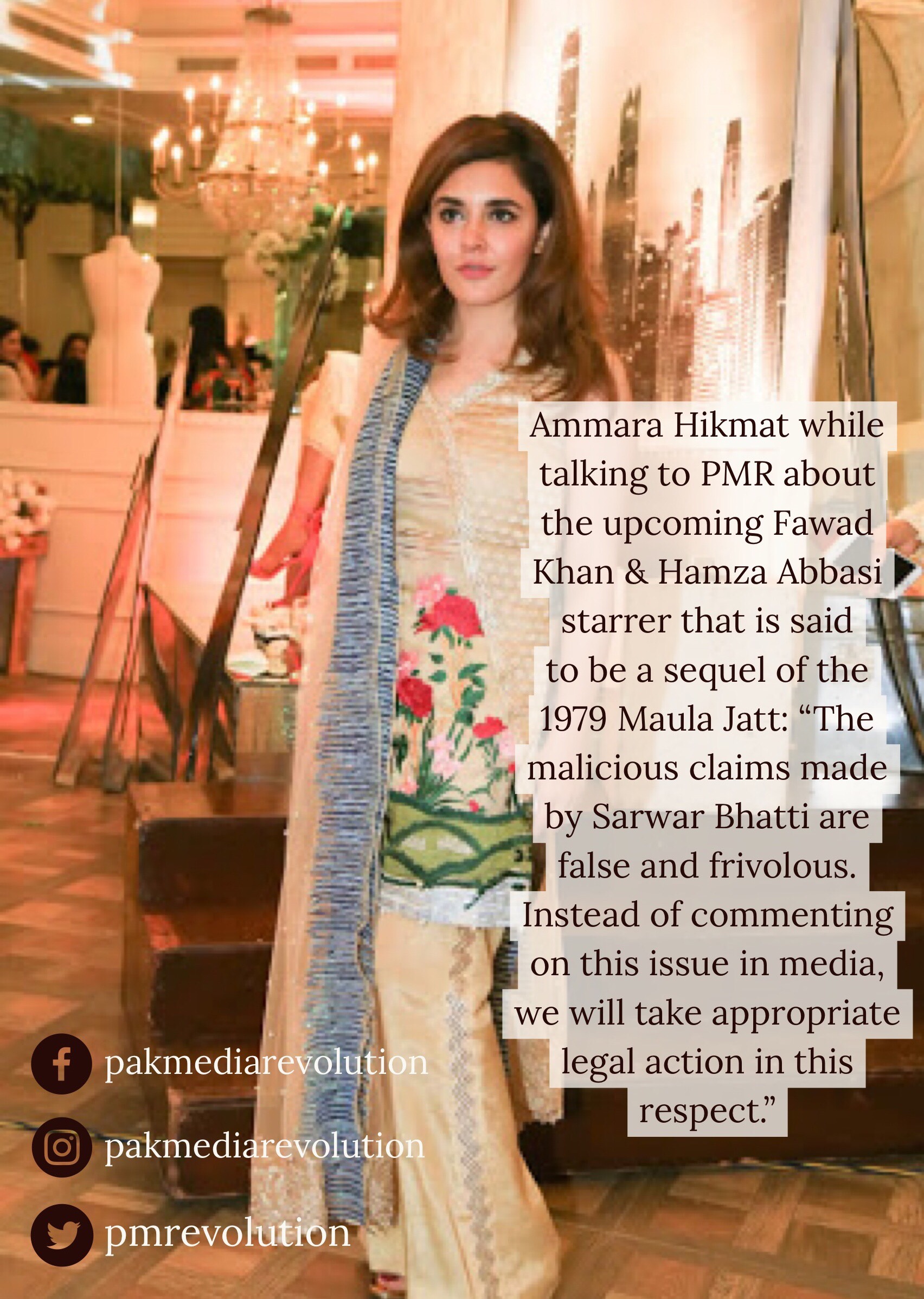 Maula Jatt's starring Sultan Rahi in the title was produced by Sarwar Bhatti in 1979. Last month, it was announced that the writer of Maula Jatt Nasir Adeeb has officially handing over the rights of his iconic dramatis personae, 'Maula Jatt' and 'Noori Natt' amongst others to director Bilal Lashari and Executive Producer Ammara Hikmat, CEO Encyclomedia, for its anticipated reboot.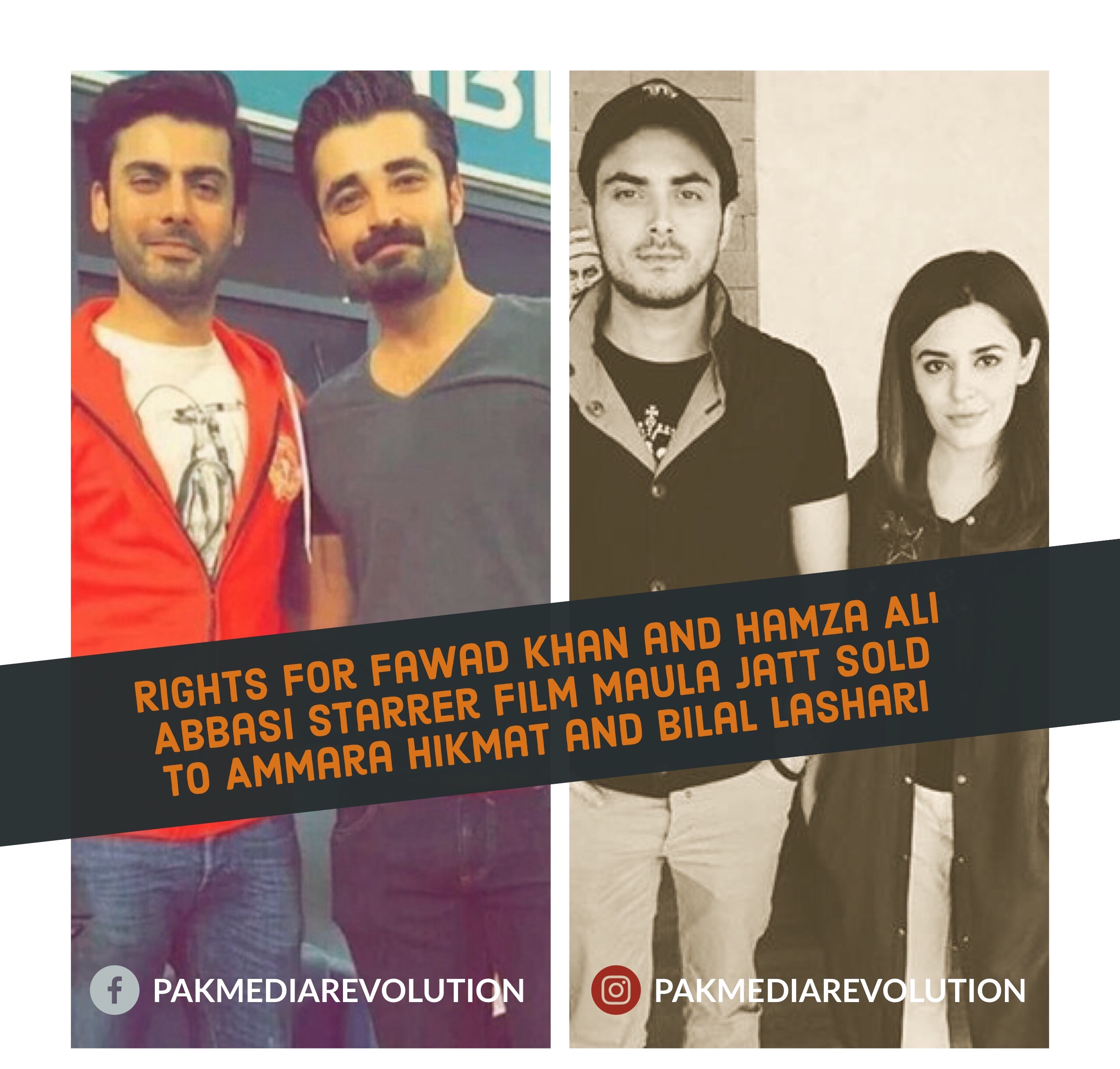 your comments: