Nabeel Nihal Chishty is undoubtedly the finest guitarist of Pakistan. He is also the man who gave us Aaroh. Aaroh was the winner of Pepsi Battle of the Band (Season 1) in 2002.
That was definitely the time when Pakistan's music industry was at its peak.
Nabeel in 2004 was the first member to bid goodbye to the band. He left to persue his career in IT and hence settled in Dubai.
14 years later, Nabeel Nihal announces his comeback with Burq.
Yes! Nabeel is coming back…. Nabeel has teamed up with two amazing musicians, Harris Zindani (known as Harris Dio Smith internationally) and Fawad Yakoob.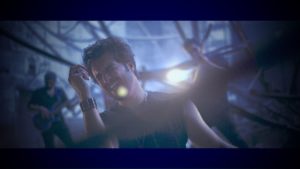 Harris has been playing music internationally with a band from Phillipines. Harris was the only international artist who been featured in Phillipines based music reality show called 'I Love OPM'.
Fawad is an amazing instrumentalist and has been playing keyboards and synth with a number of bands in Dubai.
Burq is all set to release their debut single titled Haiwanoo Ki Bastee. The 30 second teaser is out and leaves you wanting to hear more.
CLICK HERE TO WATCH TEASER – HAIWANOO KI BASTEE BY BURQ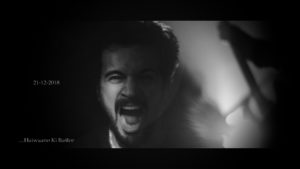 Burq's Haiwanoo ki Bastee is the kind of rock number that any rock music fan will connect to absolutely instantly.
your comments: