The Wait Is Over! Junoon Is Reuniting After 13 Years!
KARACHI: The wait is finally over and it has finally happened that the band is all set to perform live after 13 years on December 25th 2018. The reunion however, didn't take place as easily as it seems. The efforts to reunite the biggest band of South Asia were being made for the past couple of years and it is interesting to see how many attempts failed before this one became a success.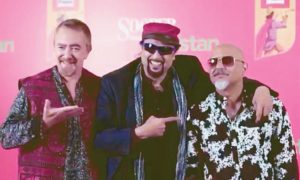 The first Junoon concert will take place on December 25 at the Arabian Sea Country club. The tickets are priced between Rs 3000 and 7000 and will go on sale soon.  As a buildup to the Junoon reunion concert, 200 different musicians of Pakistan are coming together to sing a rendition of Jazba Junoon, which is being produced by the Islamabad-based Sarmad Ghafoor.
Interested to know how it all began last year? Read more here.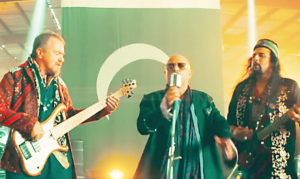 The band might consider performing more shows with a number of organizers already showing interest in a reunion tour.
Junoon also released a video for Khudi earlier this year. Watch it here.
your comments: