Xulfi does music for Pepsi Battle of the Bands and we loved it
Pepsi Battle of the bands is here, and with or without getting glued to your TV sets or your laptop, you know it airs on 15th of July 2018.
Thats not because you are super excited about Pepsi Battle of the Bands or a religious follower of the show; in fact that is because the opening promo for Pepsi Battle of the Band's, season 3 is just so hard to miss.
And like season 2, the promo for season 3, has the music to fall in love with. Apart from the music that you fall in love with, do you know what else is similar between season 2 and 3… XULFI!!
Remember the promo of Pepsi Battle of the Band's season 1? Fawad Khan, Meesha Shaafi and Atif Aslam. Well guess what, Season 2 promo had Xulfi's magic touch and music creativity all over it..
and the promo season 3, too has Xulfi all over it.
"It was quite an experience producing this. Three different songs, three different bands. Kashmir, Badnaam and of course Strings." wrote Xulfi, while sharing the promo on his Facebook.
He further wrote: "Kashmir has been recording their new stuff with me so I've gotten to know their exciting brand of talent and I felt they gave a very honest performance of their song to me. Had a great time producing them.. Fawad sings this with Kashmir very emotionally and it's evident in the small part we hear in this!
This was my first time recording Badnaam. They're truly raw and they know the music they stand for. Was lovely producing them too. Meesha sings this one with Badnaam and I think this short song now deserves a full song with both of them singing it. You can see power and energy emanating from both the vocalists. That's how amazingly it was performed!
Now Strings. This was my first time producing them. And the song I had to reimagine was none other than the iconic "Hai Koye Hum Jaisa".. We had to give it an anthem outlook that's in sync with the Pepsi Battle of The Bands spirit. We jammed and created this. And I and my team were very happy when Strings loved our version.
A big shoutout to my team of who performed and recorded this with me. Bilawal Lahooti on Drums and Percussions, Farhan Ali on Bass, Sherry Khattak and me on the Guitars, and my guitar tech Syed Umer Hussain Lahooti!"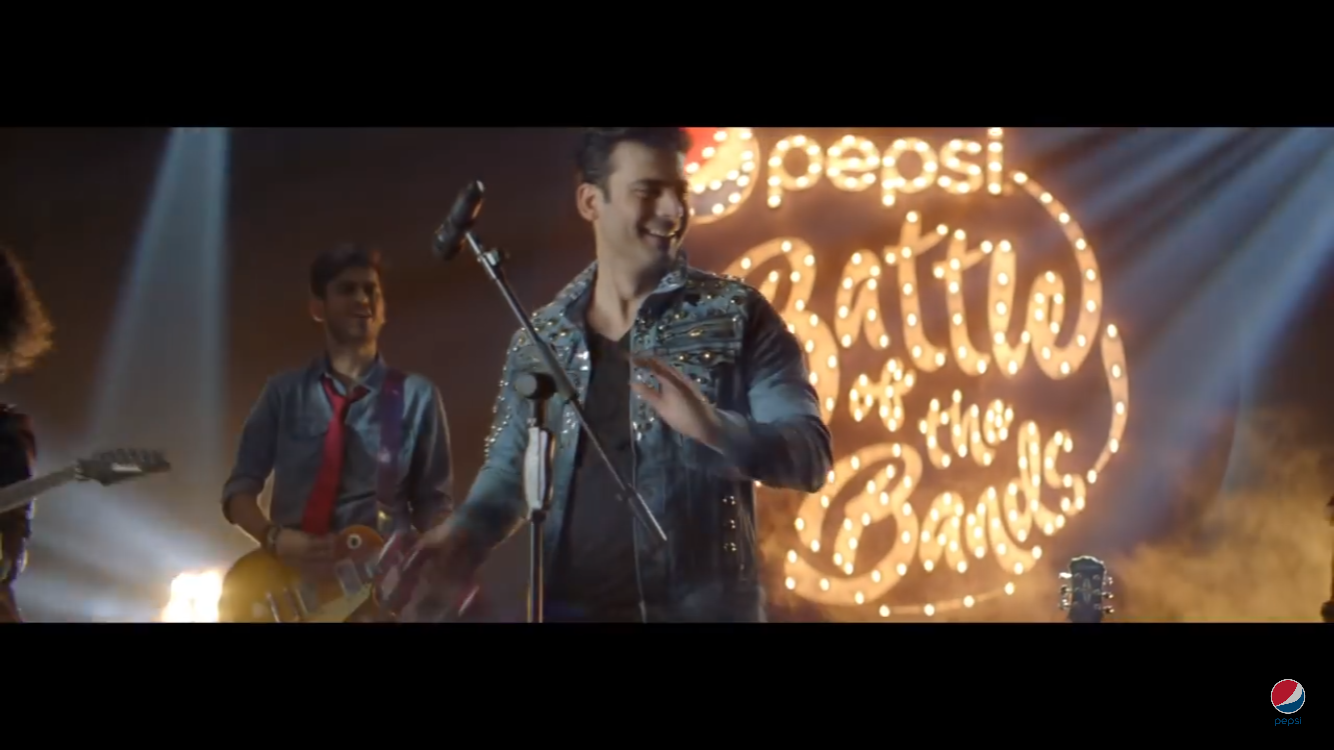 The promo video starts with Kashmir (the winners of last season) singing their original 'Kaaghaz Ka Jahaz' followed by Fawad Khan joining them somewhere in the chorus and sings along leading up to the next song.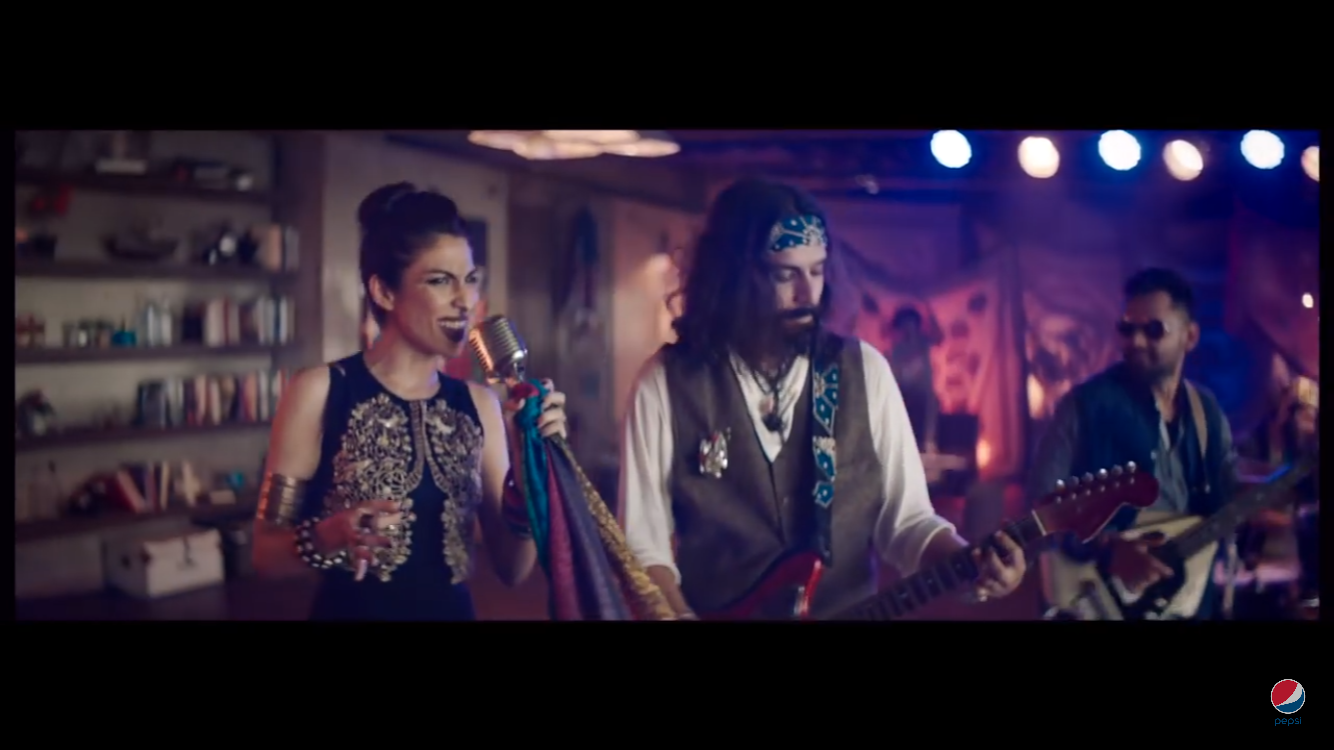 That's when you see the Badnam's lead singer screaming ruthlessly "Ae Rang Kadi Naii Paya" with Meesha Shafi joining Badnaam and giving their own take on the lovely folk tune "Kala Jora Paa Sadi Farmaish Te", adding a complete loud badass touch to the song; This take us to the next set of act… STRINGS!!!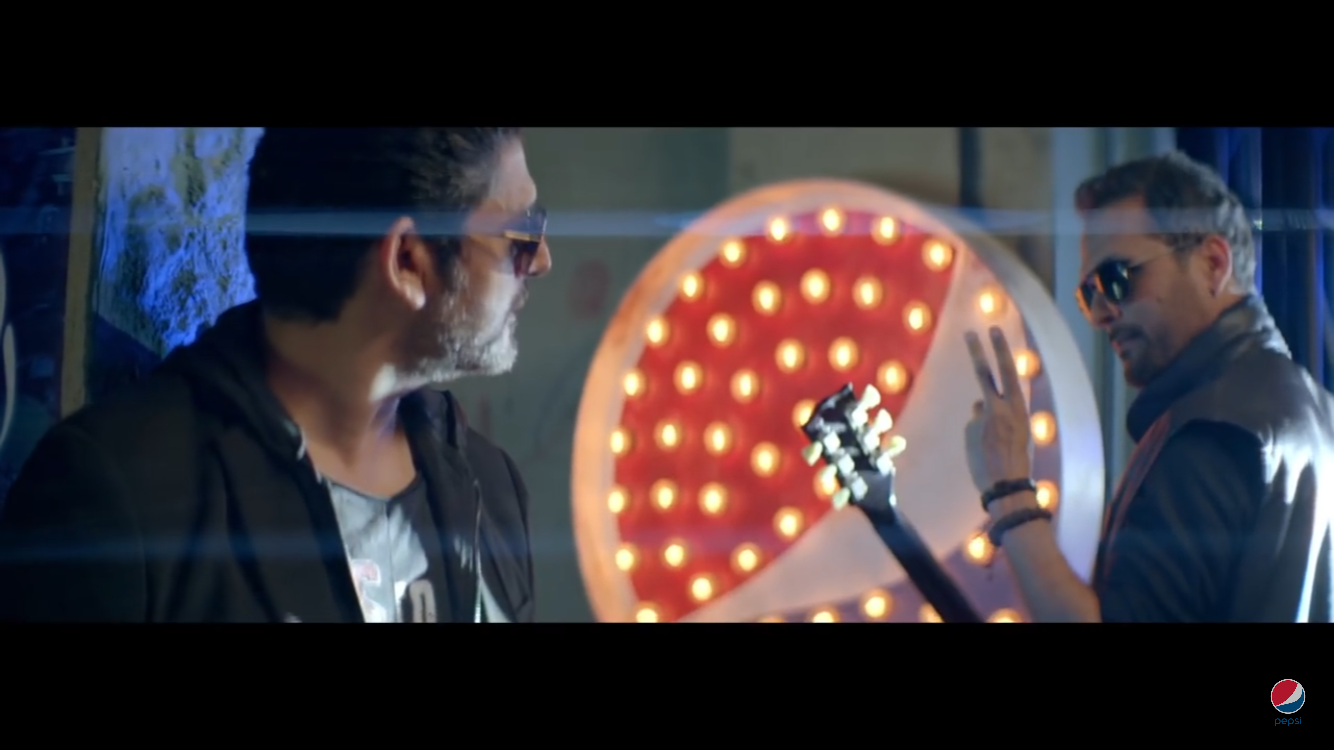 Yes Bilal Maqsood, takes to the mic followed by Faisal Kapadia and their band mates with "Hai Koi Hum Jaisa" ..
The video ends with with everyone joining Strings and singing the chorus Hai Koi Hum Jaisa.
The promo yes is definitely worth watching.
Keeping fingers crossed for the first episode to go on air.
WATCH PEPSI BATTLE OF THE BANDS SEASON 3 (2018) PROMO
CREDITS:
Music: Zulfiqar Jabbar Khan
Director: Asad U Haq
DOP: Murat Altınparmak
2nd Unit DP: Ammar Ul Haq
Assistant Director: Ali Siddique Dadi
Producer: Muhammed Zohaib Hassan
Line Producer: Mk Aamir
Production Designer: Hashim Ali
Set Team: Nauman Kashif @ Art Revolver
2nd AD: Iradat Siddique Dadi, Saad Memon
Steadicam Operator: Faraz Alam
Drone: Zuhaib Khan
Stylist: Haiya Bokhari
Stylist (Fawad Khan): Rao Ali Khan
Talent: Citrus Talent
Make-up: Nabila
Make-up (Fawad Khan): Shameel @ Tony & Guys
Post: Yellowbean Post
Grade: The Post Bangkok Co., Ltd.
Location: Locationwala
Client: Pepsi Co.
Agency : IAL Saatchi & Saatchi Karachi
Production: Ambience
1. Kaghaz ka Jahaaz by Kashmir is from the band's debut album. It went on air in episode 7 of Pepsi Battle of the Bands (Season 2) in September 20, 2017.
2. Ae Rang Kadi Naii Paya/Kala Joda is performed/covered by Badnam in episode 3 of Pepsi Battle of the Bands (Season 2) in August 14, 2017.
3. Hai Koi Hum Jaisa by Strings was originally released in 2003 and is from the album Dhaani.
your comments: