Lahore Music Meet 2017 [#LMM17] Schedule Revealed!
Sajjad Ali, Ali Azmat, Meesha Shafi, Momina Mustehsan, Arshad Mahmud, Haniya Aslam and Javed Bashir to feature in the two-day festival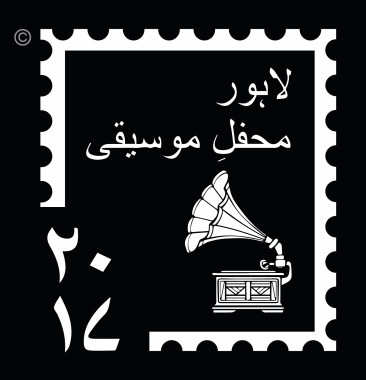 Music Meet, the powerhouse team behind Pakistan's First Ever Music Symposium, is all set to stage the third edition of The Lahore Music Meet [#LMM17] at the Alhamra Art Center in Lahore on the 11th and 12th March 2017. The two-day festival is dedicated to bringing together musical minds from across Pakistan for a celebration and critique of music and will feature some of the country's leading music artists such as Sajjad Ali, Ali Azmat, Meesha Shafi, Momina Mustehsan, Arshad Mahmud, Haniya Aslam and Javed Bashir to name a few.
Indeed, #LMM17 aims to bring together enthusiasts, artisans, artists, patrons, industry representatives and academics to initiate dialogue on the developments in music and their shortcomings. The Lahore Music Meet team have set up a series of panel discussions and masterclasses featuring a variety of topics on music such as; 'Presenting the Presenters', 'Composing Hits: From PTV to Pakistani Pop', 'Heritage & Archiving: Preserving Music in Pakistan', 'Score for a Film', 'Art Sound & Space', 'Patari Tabeer', 'Women On The Scene', 'Storytelling through Dance', 'Talking Tablas & Beats' and 'The Composers Guide to Big Screen' along with workshops and storytelling sessions with multi-talent personalities representing all aspects of our music industry.
Speaking about the third edition of Lahore Music Meet, festival directors Natasha Noorani and Zahra Paracha have said; "We feel like we've successfully managed to get a collection of artists, to speak and perform, who capture some of the major soundscapes in Pakistan today."
The two-day event is open to the general public with no cost of admission and will be headlined by award-winning artist Slowspin and indie singer-songwriter Ali Suhail on day-1 with Pakistan's leading indie band Poor Rich Boy and classical music maestro Javed Bashir to performance on day-2 as part of the festival's indoor showcase. The outdoor showcase will feature a diversity of artists who encapsulate various musical spectrums of Pakistan. These include; Hathi, Abdulah Siddiqui, Ehlerock, Janoobi Khargosh, Kashmir, Jaubi, Keeray Makoray, TMPST, MU, Patari Tabeer, Saakin, Wooly and The Uke, Shajie, Shorbanoor, Wisdom Salad, Tonight Us, Noah's Heark, Mehdi Maloof and Mohammad Aizaz. For its third iteration, the Lahore Music Meet received over 250 applications from across the country for the live performance sessions which were then shortlisted by co-founders Natasha Noorani and Zahra Paracha.
#LMM17 will also be hosting an audiovisual exhibition titled 'Rang Saazi'. Co-curated by Alifiyah Imani and Azka Shahid, this curated showcase will feature contemporary visual artists who have broadly explored and interpreted music as a subject and subculture and its influence as an integral part of our collective, historical, and cultural identities.
The Lahore Music Meet team, consists of festival directors Natasha Noorani and Zahra Paracha with Sana Nasir as lead designer and Munizeh Sanai as the programming manager, The core team has previously worked closely with both mainstream and independent artists, filmmakers, producers and a collection of industry experts to set up a series of seminars to stimulate a variety of discussions on music and relevant topics such as; producing music for films, disseminating music in the present digital age and our folk music traditions.
Lahore Music Meet in its third year now is a well-established one of its kind platform for all activities pertaining to music performance, enterprise, education and academia with the ultimate goal of encouraging talents and fostering relationships between individuals within the music fraternity. By providing such a platform once every year, LMM hopes to revitalize the reputation and perception of music within the country and abroad. Official partners for this #LMM17 are the Al-Hamra Arts Council with CityFM89 and Radio1FM91 as the official radio partners, Urdu1 as the official television partner, Candi Biscuits, Pepsi (Official Beverage Sponsor), Lay's (Official Chips Sponsor) Atlas Motors [Foundation], and Getz Pharma, Tapal Danedar and Tapal Green Tea, Millat Tractor as the official sponsors, Luxus Grand Hotel as the official hotel partner, Airblue as the official travel partner, Generation as the official wardrobe partner, Piano Color Pencils as the official gifting partner and Careem as the official transport partner. Other partners include Patari, Mangobaaz, Hipflask, Trew Brew Records and Ali Chaudhry Films. The One Lotus Agency is the official management and representation partner and Lotus Client Management & Public Relations as the official communications and PR partners.
your comments: