Over 10,000 foodies unite on Day 02 of the #CokeFoodFest in Lahore!
The second day of Lahore's biggest food festival #CokeFoodFest attracted over 10,000 visitors to sample the city's culinary delights. Attendees witnessed chefs working their magic through cooking demonstrations and enjoyed live music featuring performances by by Quadrum [The Percussionists], Sonu Dangerous and Arsalan Hassan along with various other fun-filled activities for the entire family.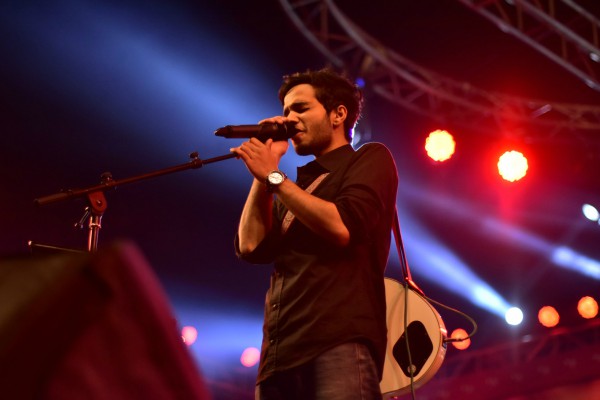 During the day, a diverse line-up of culinary talents i.e. local chefs also offered special festival menus, discounts, and great meal deals. Families enjoyed and explored over 70 leading and burgeoning traditional/contemporary restaurants and 30 caterers, home chefs et al food stalls at this nonstop 'Party in the Park'.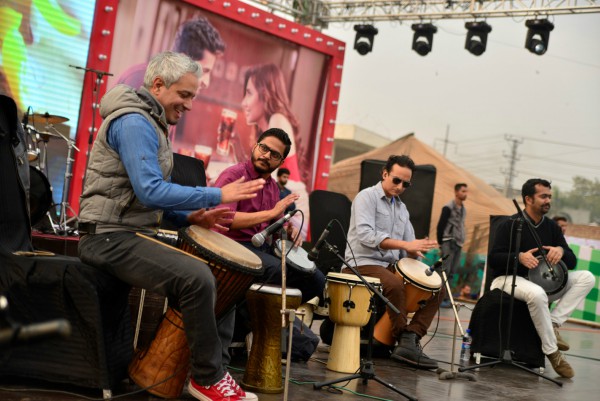 #CokeFoodFest promises to offer all of the season's freshest flavors ranging from a diversity of traditional Desi to Continental, Asian (Chinese, Japanese, Thai), Turkish/Lebanese and Italian. The selection of cuisines for #CokeFoodFest has been done based on the reviews and feedback of the highly active members of the food portal "Foodies 'R Us", hence confirming that the selection is based on popular choice and opinions of Lahore's most passionate foodies. The deliciously anticipated weekend won't stop there as visitors will be able to taste the many culinary delights on offer cooked and supplied by local restaurateurs and chefs from all corners of Lahore. The #CokeFoodFest also acknowledges that there is nothing quite like a home cooked meal; for which reason the festival celebrates home based chefs who make up a significant part of the #CokeFoodFest, bringing a range of their multi-generational secret family recipes, soul food and unique flavors to all of Lahore.
The 3-day [3rd to 5th Feb 2017] festival is expected to attract a crowd of more than 50,000 food enthusiasts from Lahore and its surrounding cities.
Adding to the rich culinary diversity, Day 03 of #CokeFoodFest will have performances from Quadrum [The Percussionists], Nehaal Nasim, Khumariyan, The Basement, Overload, Nabeel Shaukat and Asim Azhar.
#CokeFoodFest is hosted by Coca-Cola Pakistan and powered by Kashmir cooking oil and Banaspati. Foodies 'R Us, Activemedia, and OnePlatter are the organizing partners. The festival is also supported by Bank Alfalah as the exclusive Banking Partner and Lifebuoy as hygiene partner along with participating sponsor: McDonald's. Official media partners for the festival are Radio1FM91, URDU1 and Kinetic with Lotus PR as the official public relations partners.
Tickets for the event are priced at only PKR 300/- and can be purchased from www.bookme.pk and will also be available at the venue.
your comments: