"Konvicted Album" hitmaker Akon to perform in Lahore and Karachi
According to a press release, the Smack That singer will be arriving in Karachi and Lahore to perform concerts between April 26- 29 this year.
Football legends Ricardo Kaká and Figo arrived in Karachi on Thursday. The Brazilian and Portuguese soccer players are visiting the country to promote the 2019 World Soccer Stars event.
With a star-studded football line-up combined with global music icon Akon, we could be in for some really entertaining stuff.
Talking about his visit, the 44-year-old crooner said, "It's time to rock Pakistan, I am looking forward to visiting Karachi and Lahore with Touch-Sky Group. So let's get it down in Pakistan with World Soccer Stars".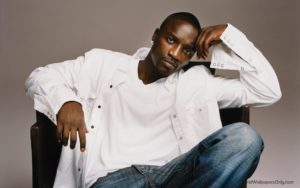 UK Trade Director for Pakistan Elin Burns said, "I am delighted that so much progress is taking place in the UK-Pakistan relationship this year. 2019 is geared  up to be a historic year of collaboration between the UK and Pakistan in trade, education, sports and  music. This is a testament to the UK's commitment towards Pakistan's prosperity. The UK based Touch-Sky Group shares our vision of supporting Pakistan and showcasing the many positive aspects of Pakistan to the world."
Moreover, have you checked that Atif and Akon To Sing Together For a Bollywood Movie. Click here for more info.
Have something to add to the story? Share it in the comments below. 
your comments: