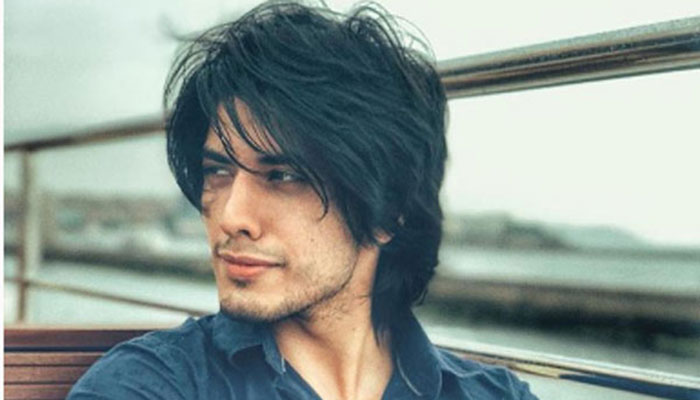 After releasing 'Udh Chaliye' while in quarantine, Danyal Zafar recently released his new single called 'Akhiyaan' which we're surely loving. According to Danyal, his latest track has been conceived, written, composed, sung, recorded and shot in a span of 2 days.
Singer took on Instagram on Lock-down day 17 and asked his fans to send him 2-3 lines of what they feel when they go thru a break up, or when someone leave them, or if they go through any kind of pain in life to add all those experiences in his music video.
And then within the time span of 3 days the final result looks like nothing short of fabulous… The world got to enjoy heart warming music 'Akhiyaan' by Danyal Zafar.
Listen to the Full song on YouTube
Lyrics:
Akhiyaan churayi jaye
Nakhray vikhai jaye
Dil nu tu puch lay ki haal hai
Kyu horay maiya tere val vekh ke
Assi kamlay ho jaiye
Akhiyaan churayi jaye
Nakhray vikhai jaye
Dil nu tu puch lay ki haal hai
Kyu horay maiya tere val vekh ke
Assi kamlay ho jaiye
Chad manmani mere paas aa
Raj raj ke main bas tenu taklaan ve
Pul jaawaan main te jag saara
Saanu chardheyae nasha tere naa da
Ae tere mithay bul assi chakh chaliye
Ae sohnay tere mukhray nu hath phariye
Hon na jaa
Hon na jaa
Akhiyaan churayi jaye
Nakhray vikhai jaye
Dil nu tu puch lay ki haal hai
Kyu horay maiya tere val vekh ke
Assi kamlay ho jaiye
I just wanna break I'm just done with the spotlight
You just gotta taste then you're done issa wild ride
Hunnid million bags we don't look at fuckin' tags
Goin' thru the phone readin' erry single text
She go la la la la
Oh, make it right
Make it right
Dreadin' erry night to put a smile up
I got bitches on the side they could come by
Trade em while they ridin' while I'm tied up
She want me callin' out her name but I want you yeh
We trippin' over love that we couldn't get right
I got her missin' ex's cause I got busy crying over you
She called her man, But I can't call you
Akhiyaan churayi jaye
Nakhray vikhai jaye
Dil nu tu puch lay ki haal hai
Kyu horay maiya tere val vekh ke
Assi kamlay ho jaiye
Akhiyaan churayi jaye
Nakhray vikhai jaye
Dil nu tu puch lay ki haal hai
Kyu horay maiya tere val vekh ke
Assi kamlay ho jaiye
Written, Composed, Produced, Mixed & Engineered by Danyal Zafar Mastered by Hassan Badshah
Video Conceived by Danyal Zafar
Visual Art & Animation by Mariam Idris
Text Animation by Umer Rashid
your comments: