Bazm-e-Rang is Sarang Latif's creation, well you would wonder who Sarang Latif is, he is none other than our very own world renowned Sufi Singer, Abida Parveen Ji's son. It took him years to turn his thoughts into reality. The main concept was to get artists on board who will give voice to his mother's compositions.
With Bazm-e-Rang, Sarang aims to turn the most mundane and the most challenging moments of life into deeply resonating and indescribably divine experience. Bazm-e-Rang has compositions made from Kalams of legendary Sufi poets like Hazrat Baba Bulleh Shah r.a, Hazrat Shah Niaz Barelvi r.a, Hazrat Bedam Shah Warsi r.a, Hazrat Amir Khusro r.a and Hazrat Shah Abdul Latif Bhittai r.a, thus making it a powerful gateway to connect to the listener's spiritual side.
The first chapter of Bazm-e-Rang has Rahat Fateh Ali Khan, Atif Aslam, Waqar Ehsin and Khamaaj Band being featured with Abida Parveen.
Talking to Sarang about Bazm-e-Rang and how he feels about working on something at such an extensive level with his mother, he said: " It was never an easy task working with ammi, I have always seen ammi as a very strong, independent, confident and passionate singer, the standards that she has set are too high and I had to come up to her expectations without letting her down at any point.He further adds that finding kalaams is not as simple as Googling something. There are always big books she has to read. You need to mentally prepare yourself, for taking a dive into these books without caring about when to rest, without worrying about having food, sleepless nights and hard working days. Ammi has put in a lot of effort in finding Kalaams and then on top, composing them."
Working relentlessly for making Bazm e Rang possible, Sarang tells us that the first chapter has Abida Parveen Ji's solos and duets.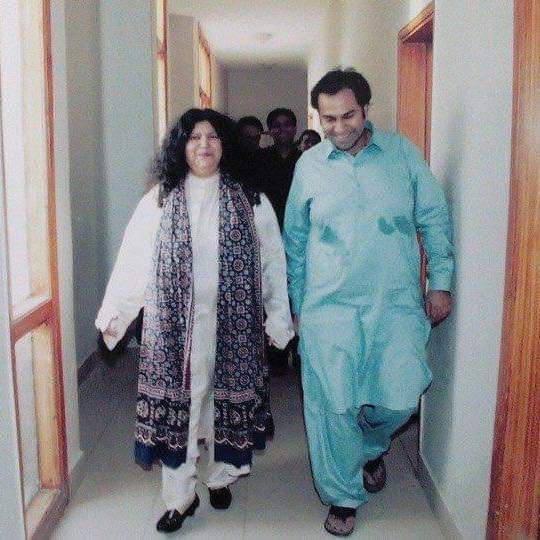 Bazm-e-Rang is Sarang Latif's debut project as producer and director.
With variations all the artists have to offer, the first look already out, Bazm-e-Rang looks promising.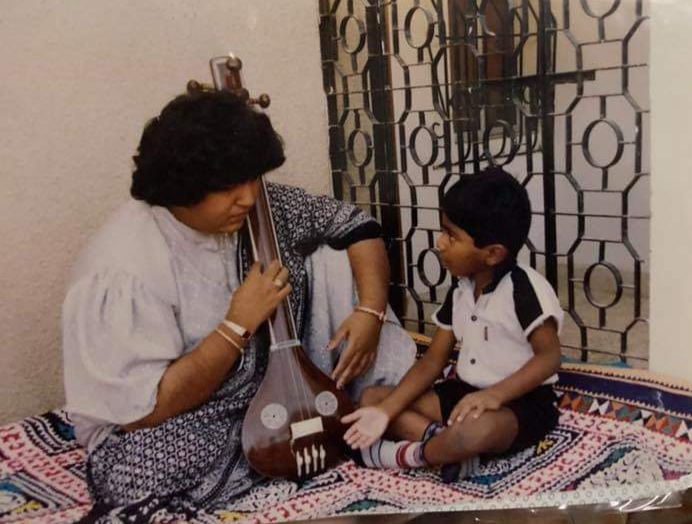 Sarang says he always felt music in his blood. Sarang recalls how he used to tell his mother to repeat a line he liked while she was composing. With Bazm-e-Rang Sarang is carving his own way into music.
Bazm-e-Rang Chapter 1 is called Khayal se Khayal tak and is all set to release on Eid Ul Fitr on YouTube @abidaparveenofficial, just be prepared for the most beautiful musical journey of your life.
your comments: