Suno Chanda 2
Suno Chanda Season 2 is a latest drama serial by Hum TV. HUM TV Dramas are well-known for quality. Pakistani Ramadan special romantic comedy series directed by Ahson Talish and written by Saima Akram Chudhery.
On 7th May 2019, Hum TV is broadcasting the Episode #01 of Suno Chanda Season 2. Suno Chanda 2 is a sequel to the Suno Chanda that was aired in Ramadan in 2018.
Suno Chanda 2 stars Farhan Saeed and Iqra Aziz in the lead roles.
Farhan Saeed plays Arsal while Iqra Aziz plays Ajiya also known as Jia in this Pakistani Drama.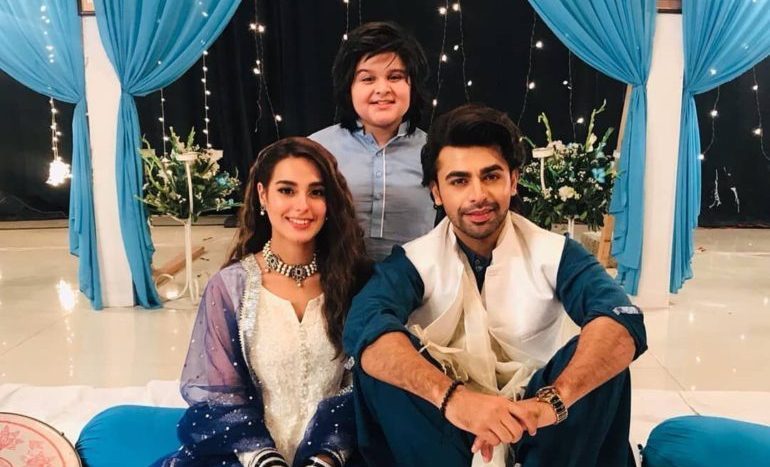 Suno Chanda 2 stars:
Farhan Saeed, Iqra Aziz, Farhan Ally Agha, Mizna Waqas, Nadia Afghan, Sohail Ikram, Tara Mahmood, Syed Adnan Shah (Tipu), Fariha Jabeen, Muhammad Ahmed, Farah Shah, Nabeel Zuberi, Mishal Tariq, Arjumand Rahim, Samina Ahmed, Sabeena Farooq, Ali Safina, Raza Abbas Talish, Sami (Child) and others.
Suno Chanda 2 is Directed By:
Aehsun Talish
Suno Chanda 2 is Written By:
Saima Akram Chaudhry
Suno Chanda 2 is Produced By:
Momina Duraid Productios
Watch Online:
your comments: