Fahad Sheikh as Ahmer in Jalan is the new acting power house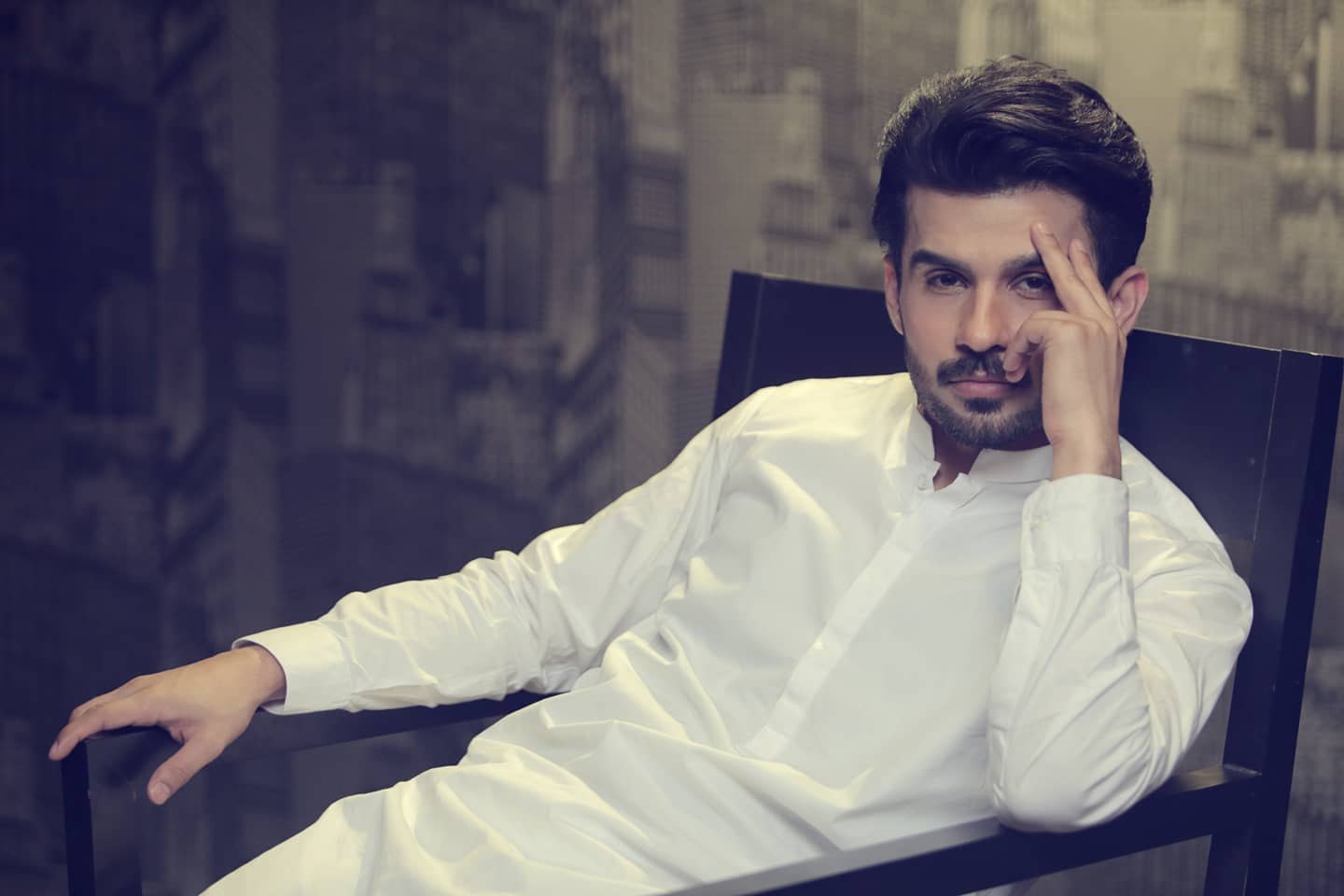 Big Bang Entertainment's Jalan started airing on June 17th 2020. With only 4 episodes being aired on ARY Digital, it has managed to grab a good viewership, despite the fact that the drama started with a negative buzz on social media. The reason for negative reviews prior to its airing was because Jalan is based on sensitive and crucial issues of our society: A younger sisters hate, greed and jealousy for her elder sister.
Read: Chaskay by Bilal Saeed ft Roach Killa starring Sabeeka Imam is a cute quarantine love song
The drama serial Jalan revolves around the relationship of young newly engaged couple Ahmer and Nisha. Fahad Sheikh as Ahmer and Minal Khan as Nisha.
View this post on Instagram
Ahmer is toes deep in love with Nisha but as the story unfolds we get to know that Nisha is just after money and materialistic wealth. Instead of valuing the true wealth i.e, love, affection and sincerity she happens to be blinded with greed to such an extent that she falls for her brother in law because all she sees is his wealth and luxurious lifestyle.
Eventually, clashes start between Nisha and Ahmed. Ahmer is badly hurt by Nisha's blunt behavior every now and then.
With all this happening, Jalan's 4th episode airs with a surprising twist. Nisha approaches her brother in law Asfand (Emmad Irfani) who she idealizes and asks him to talk to her dad and stop her marriage with Ahmer.
View this post on Instagram
Ahmer on the other hand is all worried about her because Nisha had left home without informing anyone and she wouldn't respond to Ahmer's calls either. Nisha comes home and faces the wrath of her mother. The next morning, Asfand visits Nisha's father and asks him to delay the marriage.
As this science unfolds, we see the acting powerhouse Fahad Sheikh (Ahmer) make a powerful entrance as he says "Tum Ho Kon Bhai?" and who gave you an invitation to interfere in our family matters? The moment Ahmer entered was indeed the focal scene of this episode. The whole drama went into an intense mode, Fahad/Ahmer's expressions, his pitch, his highs and lows connect with the audience in such a way that you just can't turn your head away or lose interest. Ahmer tells Asfand to mind his own business and stay in his limits.
Misha (Nisha's Sister) slaps Ahmer and leaves with her husband. Ahmer rushes to his room in anger, slams the door and smashes everything down in his room. This is was the first scene when I had tears in my eyes. Ahmer cried and made us cry with his realistic expressions.
Ahmer realizes later that he had gone too far with Asfand and that he should have put a stop to his rage. He then begs his pupha (Nisha' Father) for forgiveness. Ahmer says he is ready to do anything for the sake of his love for Nisha. This was the second moment when I felt the helplessness and misery of Ahmer. Beautifully played by the super talented Fahad Sheikh. I mean, I've never been so damn connected to a Drama Character before. Undoubtedly, Ahmer's strong expressions, his princely looks and impressive dialogue delivery has a major role in gaining immense sympathy and public support.
Watch Jalan – ARY DIgital Pakistani Drama:

your comments: