Tu Mila Tou by Sami Khan will melt your heart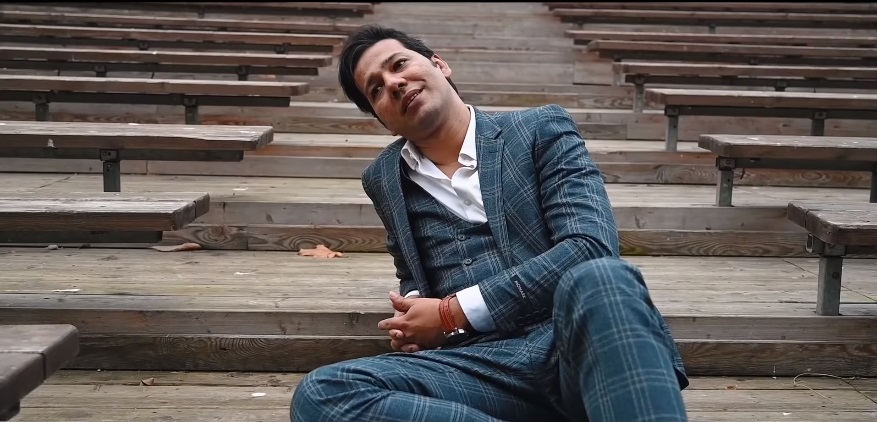 Love is hard to find. But Who doesn't love being in love? And when you do find love, sometimes you have to wait for the one you love to make up his or her mind, to find themselves before settling down, or to bridge the geographical distance that separates you.
Whether you have someone in your life now or just hope that you'll fall in love someday, Sami Khan's Tu Mila Tou gives you all the feels.
Tu Mila Tou is written, composed and produced by Sami Khan himself.
Directed by Rajas Tahir, the music video is tbeautifully shot in Istanbul, Turkey. The visuals of the music video tastefully compliment the theme and the feel of the song. Music video features Sami Khan & Zalah.
Sponsored Video:

Also Read: TikTok Billo By Honey Raaj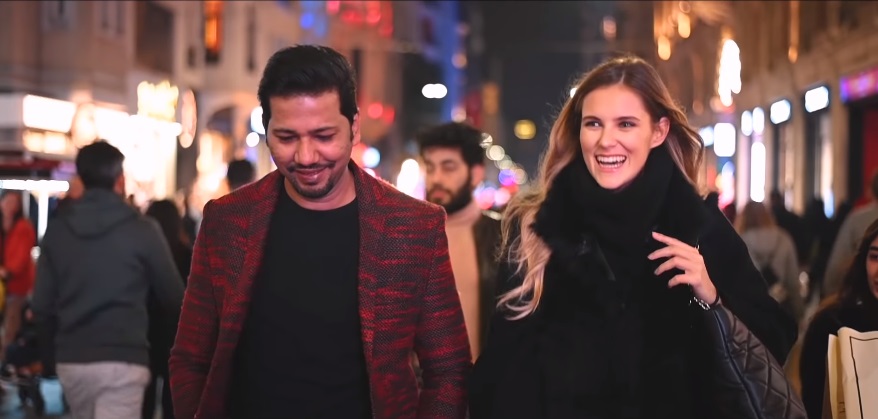 There's something quite perfect about Tu Mila Tou. It is so wonderfully 90's. The lyrics like all Sami Khan songs are relate-able and simply sweet. Tu Mila Tou is the type of narrative that makes you wish, hope, and pray that someone will someday feel even a fraction of the emotions communicated in this song. Because that would be super cute.
Watch Tu Mila Tou by Sami Khan

Lyrics:
Tu Mila Tou
iss khamushi k
Pardey k peechy
Mai gungunao tujhy
Tu Yaad aaye
Tu khud bata k
Mai kaise bataon tujhy
Tu mila tou..Yun laga hum
Khaab jeeny lagy…
Asmaan aur…ye zameen bhi
Hont seeny lagy…
Mai paas Hun ya na Hun mere bas rehna rubaru
Tanha akaile
jab muskurain
Tu Mann mai Tera naam lain
Toote koie taara
Ju teri nazar se
Tu jhatt se osse thaam lain
Kia batain..Kia sunain haal dil Ka tumhain
Kuch nahi Mai…bin tery ye ehsas hai na tumhain….
Mai paas Hun ya na Hun mere bas rehna rubaru
Qisse kahanio mai Milty thy khaali.
Batain khayali aise nishaan
Ye muskurahat..ye sardi ye chaye aur TU mila tou Bana ye sammmaaaa
Hoooooo…ooooo..mmmmmmmmmmm
Tu Mila Tou yun laga hum khaab jeeny lagy..
asma aur ye zameen bhi…
Hont seeny lagy…
Mai paas Hun ya na Hun mere bas rehna rubaru
Mai paas Hun ya na Hun mere bas rehna rubaru
Follow Sami Khan on:
Instagram: https://www.instagram.com/samikhanmusic/
Facebook: https://www.facebook.com/SamiKhanOfficial
YouTube: https://www.youtube.com/channel/UCWcqTbla3qaio8ziujSTjjQ
your comments: