Shryaa Roy's New Song Raat Sounds Promising
Pakistani talent has always been out class all over the world in terms of any performing arts and when we talk about individual singing there is always a spark in the Pop Industry of Pakistan. Speaking about a spark makes me throw a spotlight of PMR on an artist which is totally unique in its every way.
Shyraa Roy, a lady of just 23 years of age US based artist has made a big bang entry in the showbiz industry with singing her Debut track 'Raat', a soulful romantic audio and a devastating and bold video shot in the land of diverse entertainment that is Dubai, composed by the one and only Arko and music is arranged and mastered Aditya Dev.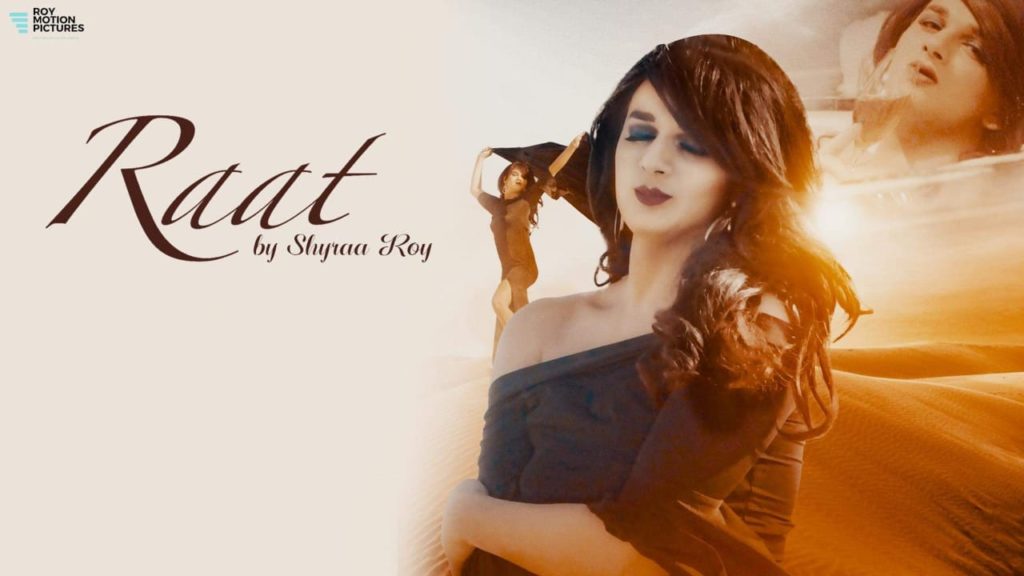 Shyraa while talking to PMR told that just after the release Zee Music Studio a well known Indian Label has signed this song for Vikram Bhatts upcoming movie in future starring Bollywood's catch Sanaya Irani and many others. Raat according to my eyes takes you into a journey of love and its passion as soon as sun drops away travells scenes from a lonely mansion to the deserts of Arab to the beautiful sea glimpses and electrifying bath scenes to rocky mountains. The video hooks you as the singer, song and music magnets you to it Singer Shyraa Roy while talking to PMR also told that she has 3 immediate projects coming up im future as a song in collaboration with the superstar Mohsin abbas has been recorded and shall. be shot in Pakistan after the covid19 situation takes rest and adding to her plans she also discussed a pride of honor moment for any Pakistani artist as shes featuring as an actress in a Netflix original movie Hello Shabnam which will be shot in Georgia US.
So, there is a promising star in the making and we team PMR wishes her best. of luck. Thanks for your time lets all watch and experience the best of Raat by the gorgeous Shyraa Roy.
WATCH VIDEO:
your comments: