Hit the curveball life threw at you with Fanaa by Karakoram
Karakoram is not letting the 'Corona Virus Islolation/Qaurantines' stop them from unveiling a new music video. Sharing the video with their fans Karakoram added an encouraging note:
"Sometimes life throws you a curveball. We had just gotten done from a string of amazing shows, after which we holed up in a basement in hopes to come up with the best Karakoram material we possibly could make. Till life threw that curveball at us. At all of us.
Rehearsals and studio sessions grind to a halt, as the whole world descends into chaos. Dark times indeed. However, our itch to create got the better of us, and although we can't really reveal what we've been actually working on so hard for you all, we can give you a small gift in these dark times. 'Fanaa' rings true in todays day and age. Reminds us of how fragile life is, and how easily it can be turned on it's head with no reprieve. We hope this song brings you solace in these testing times. We bring to you, 'Fanaa'."
The note was nothing but full of positive vibes. True that cannot ever expect everything to go the way you planned. Whether you are talking about business plans, investing plans, relationship plans, travel plans–you name it–life rarely does exactly what we expect it to. Curveballs are a normal and expected part of life, and the sooner we get used to that idea, the sooner we can move on.
Karakoram, previously a band of four, just turned to a band of 5, when Annan Noukhez joined a few weeks, ago.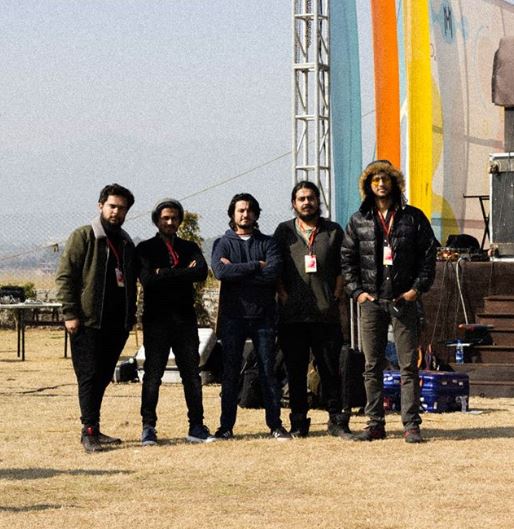 Also Read: PMR Reviews: Raasta by Karakoram
The music video is a series of clips that the Karakoram boys have shot themselves, in their own homes while in isolation.

Sponsored Video:

The only people who truly fail in life are the ones who don't make an effort to begin with–so don't be one of them. Rather than give into the difficulty of the struggle, rather than let those inevitable curveballs get you down hit the curveball life has thrown at you with Fanaa by Karakoram.
your comments: