Here is a first for Pakistan. Vanguard Audio Labs the best pro sound and recording equipment just endorsed their first Pakistani musician: ZULFIQAR JABBAR KHAN aka XULFI. Xulfi (Zulfiqar Jabbar Khan) is a name in the Pakistani music industry that is known for versatility. Xulfi has always been talked about as the musician who challenges the norms of the music industry with his wickedly creative music instincts. Be it a live performance with his band CALL or live recording for his curated performances for a show, Xulfi is also known to have keen interest in technical details while he produces music. Nescafe Baement's 'Resistance', Meesha Shafi's performances with 'Mein' & Leela for Pepsi Battle of the Bands are a few examples of his work, where technical details were of utmost importance to the entire existance and curation of the performance. Hence Vanguard's choice for Xulfi comes as no surprise for Vanguard is known as the best maker for recording and studio equipment. Vanguard Audio Labs USA, one of the most innovative microphone makers in the west. Vanguard's design team has over 65 years of combined experience. They have been responsible for some of the most successful microphone and speaker designs found in studios worldwide, used on countless records by world-renowned artists, engineers, and producers like Taylor Swift, Herbie Hancock, Robert Plant, Randy Bachman, Buddy Miller, Nathan Chapman, Ray Kennedy, Lady Antebellum and many others.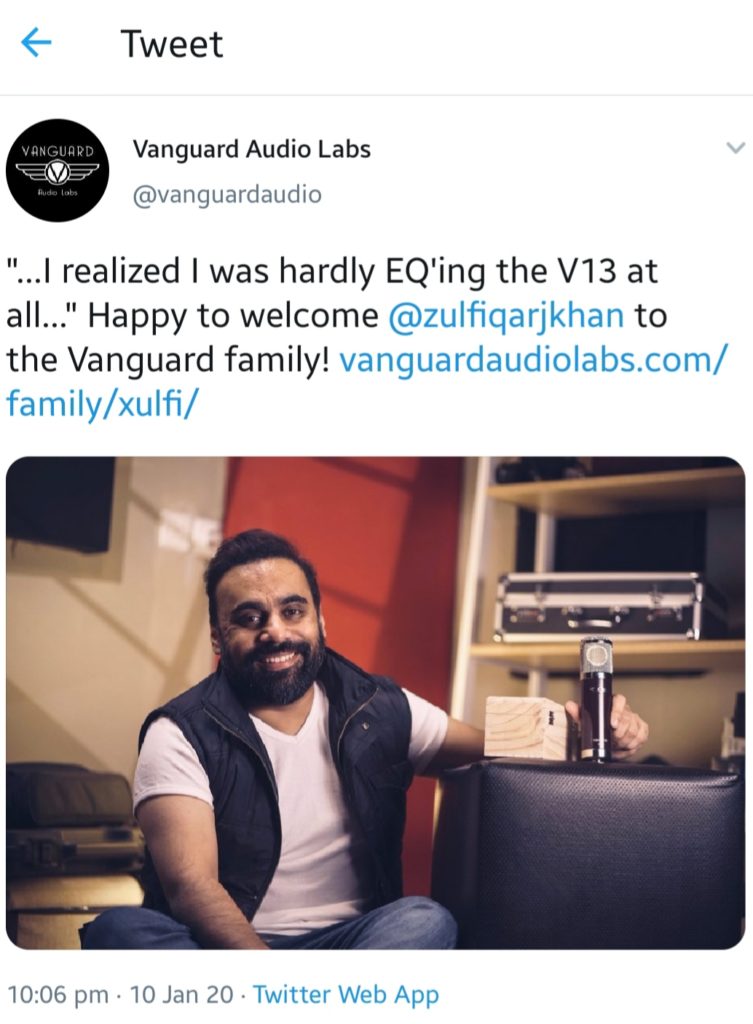 "It's an honour to be a part of a family that includes not only Grammy winning music producers but aspiring engineers and producers from all over the world. Proud to be the first Pakistani to be a part of a global family!" Said Xulfi while sharing the exciting news with family, friends and fans on his socialmedia.
Xulfi's career timeline gies way back to over 15 years. Hence PMR RoundsUp the best of Xulfi's music in the last 7 years.
In 2012, Xulfi came up with a brilliant idea of auditioning and handpicking talent from across the nation, mentoring them and giving them a substantial platform where they can showcase their music and musical talents. The place where he chose to make music with his newly found talent was litsrally a basement. Basements have long been a refugee for musicians who itch to make music in peace, away from the hustle bustle of life. Powered by Nestles coffee brand Nescafe, the idea was then named as Nescafe Basement. Nescafe Basement is purely Xulfi's brainchild. As of today in 2020, 7 years and 5 seasons latter, Nescafe Basement is going super strong. Despite having a totally different theme, concept and background, Pakistani music entusiasts around the globe say that Xulfi's Basement has actually given Coke Studio a run for their life.
In 2017 Pepsi decided to relaunch their Battle of the Bands program. Battle of the bands, was the first platform that had with season one in early 2000's given the aspiring bands in Pakistan an platform to put their talent to the world. This was time, when the industry had the best of the bands like EP, Aaroh, Mizmaar & Meekal Hassan Band. With the announcement of relaunch if the program, hence 15 years latter Pepsi decided to continue their journey from where they had left with season 2. The promo for season 2 of Pepsi Battle of the Bands announced its come back with a bang. Conceptulised by Xulfi, we got to watch 4 hot shots of the music industry; Shahi Hassan, Fawad Khan, Atif Aslam and Meesha Shafi. Xulfi gave us the best with what he had … a twist to the iconic Dou Pal by Alamgir. Fawad Khan, Atif Aslam & Meesha Shafi on the vocals; and Shahi Hassan on the guitars; This beautiful renderation of Alamgir's classic Dou Pal Ka came around the time when everyone was missing the long gone golden period of Pakistani music.
2018 and 2019 we saw not one but two of the best ideas from Xulfi come to life that were extremely organic and brilliant. The first one was in 2018 with his rock band CALL where he assembled 40 best drummers and percussionists of Pakistan for patriotic anthem 'Zindabad'. The second one was in 2019 when Xulfi produced 2019 Cricket World Cup anthem for Coca-Cola Pakistan titled Hum Aik Hain. This was a daring renderation of the nations most loved anthem "Hum Aik Hain". Xulfi produced music featuring 40 of the oldest and rarest instruments of Pakistan.
With 2020 we hear Xulfi is working on something absolutely wonderful once again. This particular music by Xulfi that is currently in the making is definitely something to look forward too!!!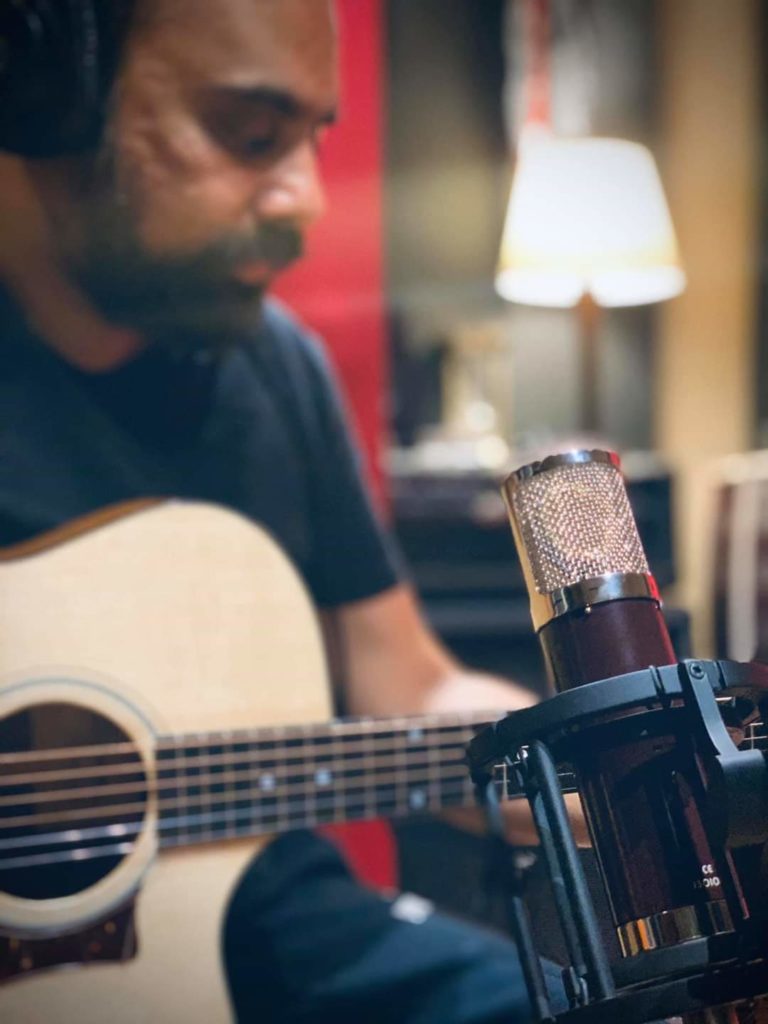 your comments: