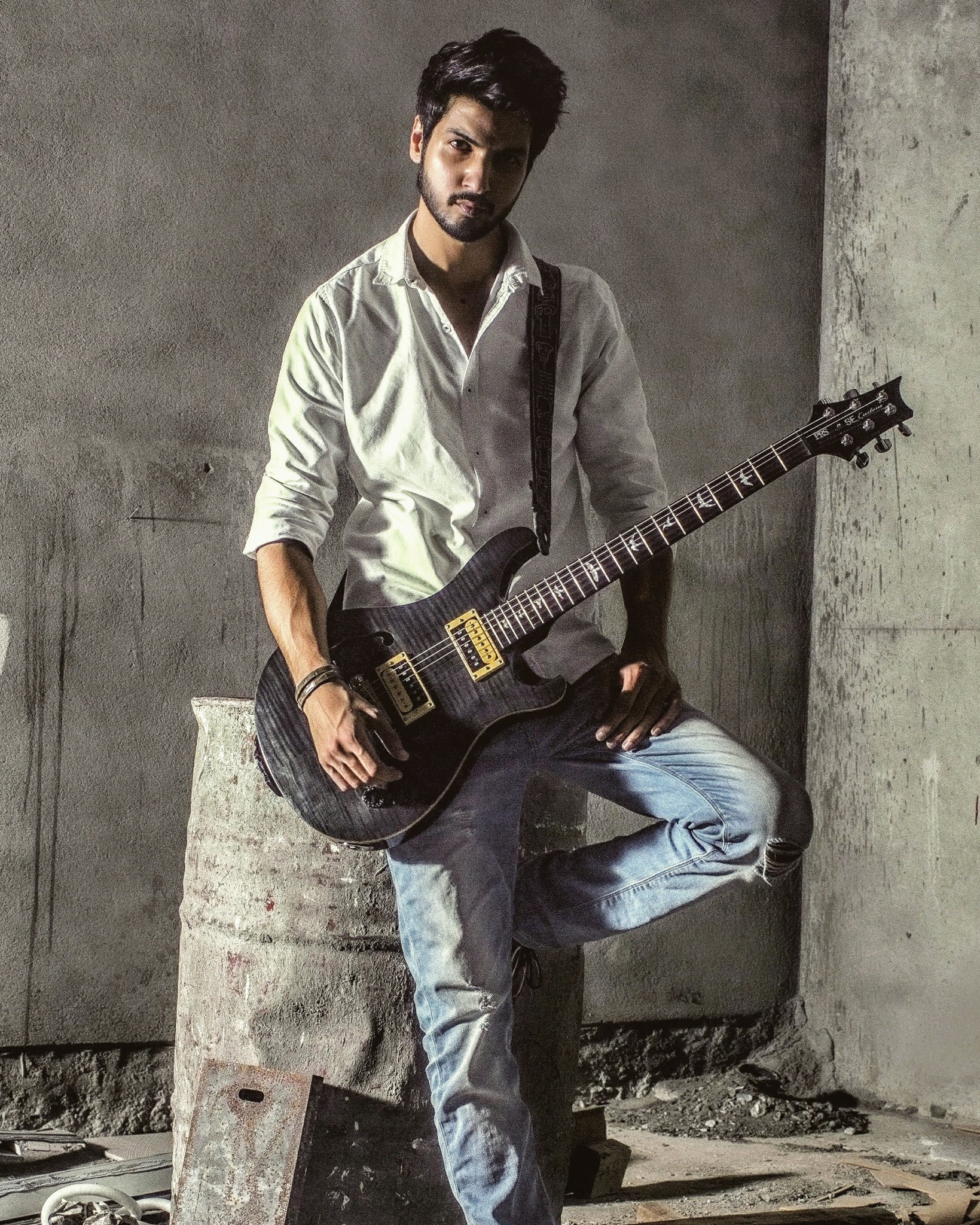 In conversation with the Maestros behind 'Chan Mahi' – a Musical Masterpiece by Abdullah Qureshi and Kinza Razzak
The Pakistani movie Heer Maan Ja by IRK Films and Arif Lakhani Films is full of some brilliant musical works of genius, including the melancholic piece of music 'Chan Mahi' – a slow, sad song sung by Abdullah Qureshi and written by him along with the gorgeous Kinza Razzak.
1. Tell us about your experience of working together for Chan Mahi.
Kinza: The experience has been amazing! Abdullah and I have written quite many songs together before as well. This was our 4th or 5th song that we have worked on as a team and what's funny is that we completed it in no time – it barely took us half an hour! I guess it was one of those lucky times when your mind, brain, energy and creativity is all kicking in together.
Abdullah: Well, as Kinza said, this isn't the first one we've written together. Kinza has helped me write my previously released song Pardesi and a few others that are yet to be released. We connect really well and are mostly on the same page when it comes to writing lyrics.
2. Since you've taken part in writing the lyrics of the song, did you have an input in the musical composition of the song as well?
Kinza: See, I am not a musician, therefore I don't get into the technical aspect of it. Abdullah had the composition ready and the moment he played it to me, I just imagined Punjabi lyrics to it, that too from the perspective of a female. As soon as he played it, I could immediately visualize a girl singing the song for her beloved, telling him how special he is for her. That was the first thing that came to my mind and we got to translate it into the lyrics.
Abdullah: I composed the song first, since I had a rough melody in my head. I hummed it to Kinza just to let her know what I had in mind. A second later, she suddenly came up with the first two words: 'Chan Mahi!' From there, it literally took us less than an hour to complete the rest of it.
3. What are your expectations from Heer Maan Ja as a movie?
Kinza: So far I'm loving all the songs and the trailer seems pretty promising. I think it's going to be a good mix of drama, love, family and romance. All the luck and best wishes to the team!
Abdullah: The trailer looks fantastic, the songs are great, Hareem and Ali are one of the best on-screen couples I've seen so far! I think the whole package looks really promising, and I hope it goes big.
4. Tell us about your experience of working with the producers and director of Heer Maan Ja.
Kinza: They are like family to me, so there was no uneasiness or any sort of discomfort. Things surfaced very smoothly and I'm happy the song that we produced matched the story of the film perfectly well. So it was a win-win for both the sides. We didn't have to change anything from the song.
Abdullah: They're great human beings, very professional and they're also family, so we work really well together. The song wasn't particularly made for Heer Maan Ja – we were having a little jam session in Islamabad, while they were shooting the film and I sung it to them. They fell in love with it immediately and I gave it away right there.
5. Abdullah Qureshi is a part of the music video – how much of an influence did you have in the filming of the video?
Kinza: It was more of Abdullah who had the feel of the song and added his essence to it, and as I said earlier, the song was perfectly blending well with the script, so we didn't have to change anything as far as the video was concerned.
Abdullah: It's a sad song about love and heartbreak, and its composition and lyrics were aligning nicely with the situation in the movie. I didn't interfere much with the way the video was shot, since I know Heer Maan Ja's team is exceptionally talented and I trust them with bringing out the best from the song.
your comments: