Dua Malik says she has witnessed Moshin Abbas Haider abuse his wife. The world for domestic abuse victims is lonely, isolated, and filled with fear. Sometimes reaching out and letting them know that you are there for them can provide tremendous relief. Dua Malik did just that for Fatima Sohail.
A while ago, Humaima Malick and Feroze Khan's sister and musician Sohail Haider's wife Dua Malick, showed support for Fatima Sohail's calims against Mohsin Abbas Haider.
While sharing the heartbreaking post on her socialmedia, Dua Malik said: 'Iam the only witness in this industry and I have kept silent for three years.' She further added that she has seen Mohsin Abbas Haider beat the hell out of his wife Fatima Sohail.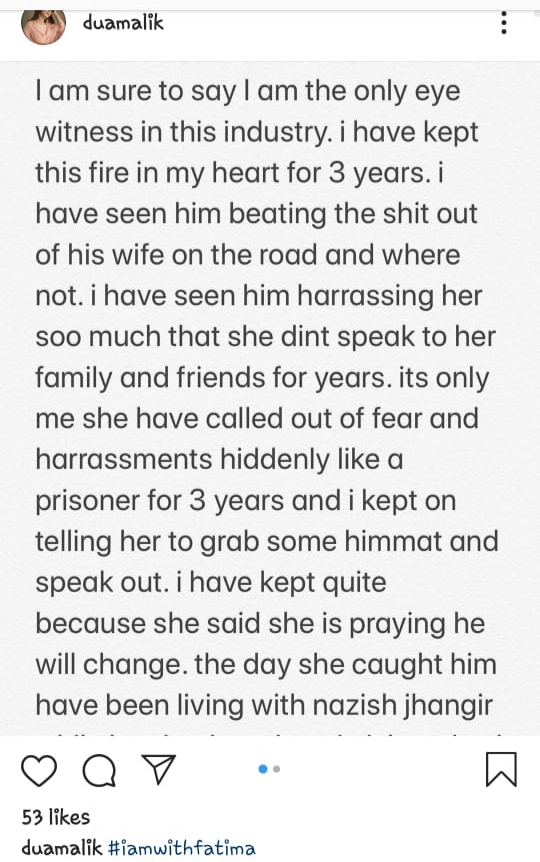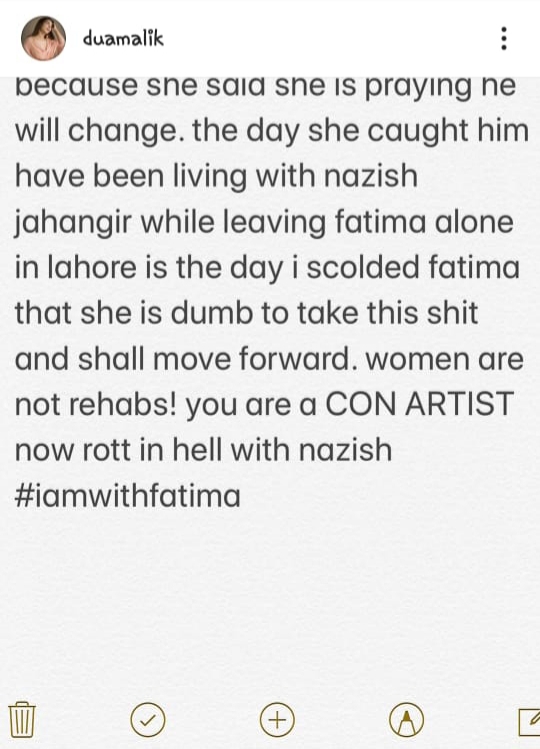 Actor Mirza Gohar Rasheed too took to his twitter and says he has witnessed Mohsin Abbas Haiders abusive behavior. "The injustice that took place with #FatimaSohail, I was a second hand witness to it in 2018 when my friend took Fatima to the hospital after she had been beaten up by #MohsinAbbasHaider Through her I got to know the whole Story. Fatima is like a sister to me. SHE, wanted to save her marriage and ensure the health of her baby so we respected that and kept quite but now since she is out with the truth her self (more power to you #fatima). I wanted to say that men like these are a threat to the society I don't see him just as a spineless, pathetic sick human being , I see him as a danger. She needs justice and he needs HELP. #justiceforfatima"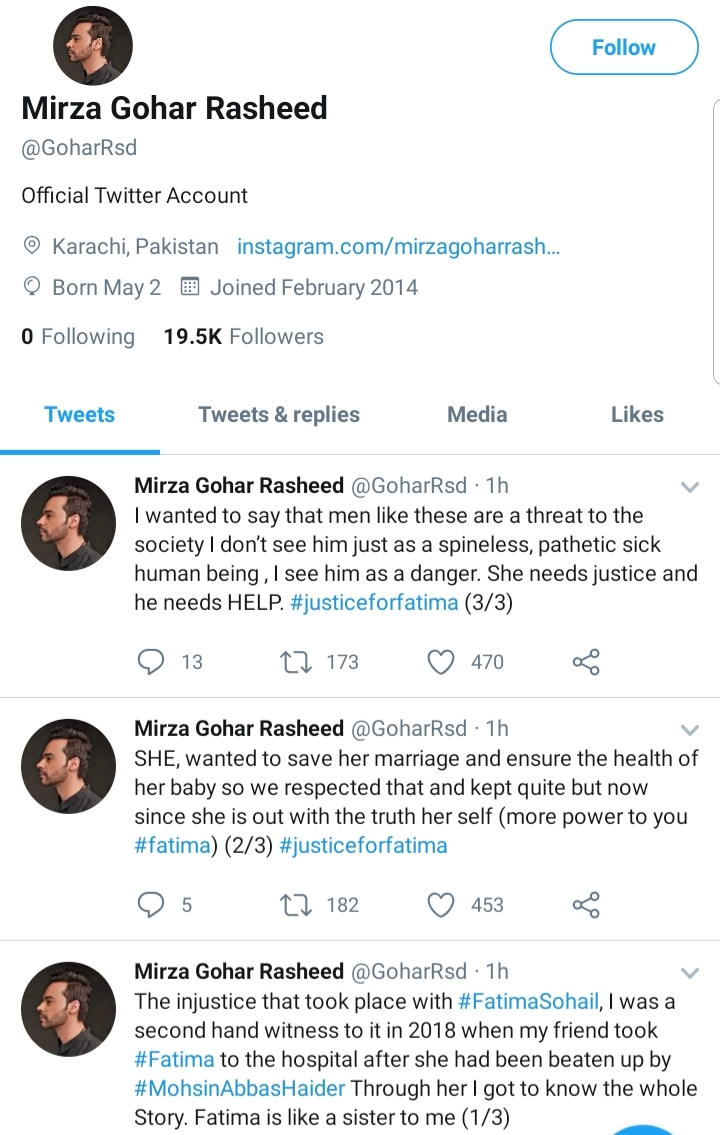 your comments: