Na Jaa | Mohsin Abbas Haider & Sohail Haider | (Official Music Video)
Mohsin Abbas Haider and Sohail Haider have just released their new song "Na Jaa" and here's the stunning single of this Melodious combo.
Like Na Jaa? You'd love "Udi Jaa"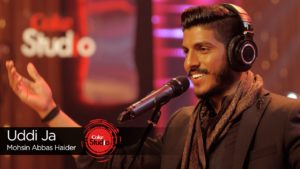 Also, do checkout his track "Munday Lahore De" from the movie Load Wedding.
your comments: