Rung Do is music for trees by Call in collaboration with WWF
Trees do so much for us. Making life healthier and better in so many ways.
But sadly, the trees cannot tell what they do for us and why we should care. Well if the trees can't, guess who on behalf of the trees decided to call on humans to take care of them and start planting them? "CALL"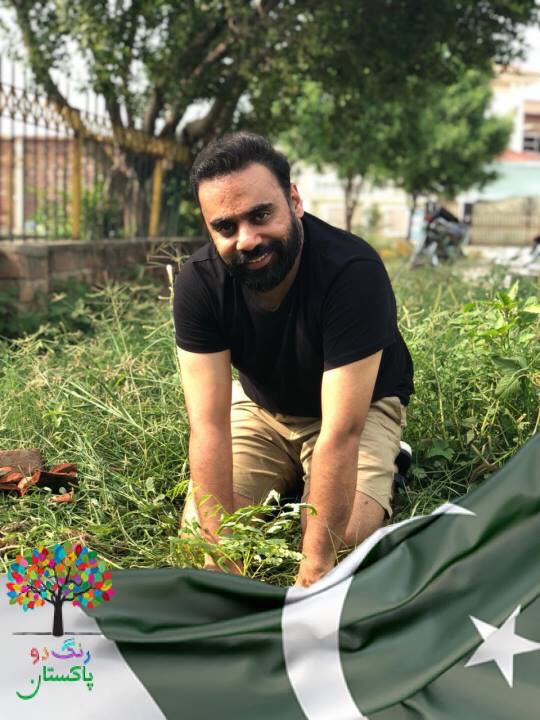 Xulfi of Pakistan's biggest rock band, Call has always had a reputation for leading the way when it comes to social issues.
A few days ago, he was seen on Facebook, urging people to keep the their surroundings clean and not let garbage lying around here and there.
Xulfi's band CALL as a whole is no exception. Call has found a way to limit their impact by bringing an environmental message to millions of people.
With "RUNG DO" Call is lending their talent now to this issue of planting trees by collaborating with WWF.
The campaign is intended for creating awareness about the importance of trees.
Shot in 70 cities and villages across Pakistan, with 50 extremely passionate videographers from Pakistan, the real essence of the music video is perhaps the beautiful smiling children.
Fans, followers and people from all walks of life from Pakistan and all across the globe are requested to plant a tree and share their plantation with a picture of themselves with the hashtag #MarkYourSelfGreen.
Announcing the project, Xulfi said: "Two months back, we conjured a dream project, a mission. A collaboration of videographers across 50 cities and villages of our country. Today, with the universe on our side, our team of 50 passionate videographers have been able to cover 70 cities and villages across the country. Today, I share with you the first fruit of our effort. A message from kids all over Pakistan. A message that says Rung Do. A message that promises to move us, inspire us to do an act. An important act for us as a nation, and for humanity in general. The act of planting a tree. The act that can change our world for the better. The act that can ensure a healthy future for our next generations. An act that will save us. "Rung Do Pakistan" stands for this act and pledges to inspire everyone to plant a tree today. Thank you WWF Pakistan for your immense and beautiful support. Muhammad Qasim, the sessions we have had have really helped me understand the environment issues we face in Pakistan and it has pumped me up further more to help be part of the solution. We, CALL, are honored to be your goodwill ambassadors and will ensure we are right by your side to make Pakistan a beautiful and healthy environment."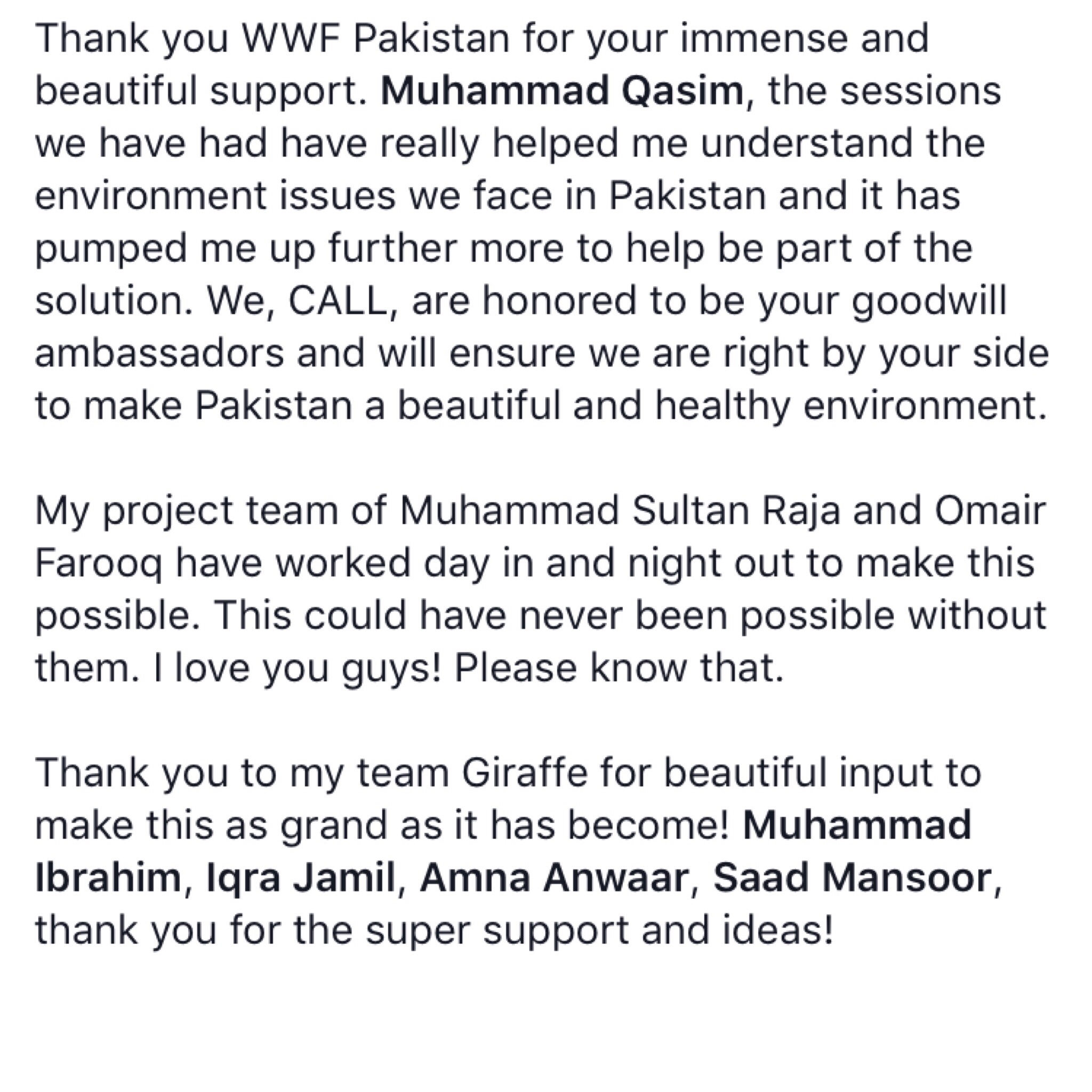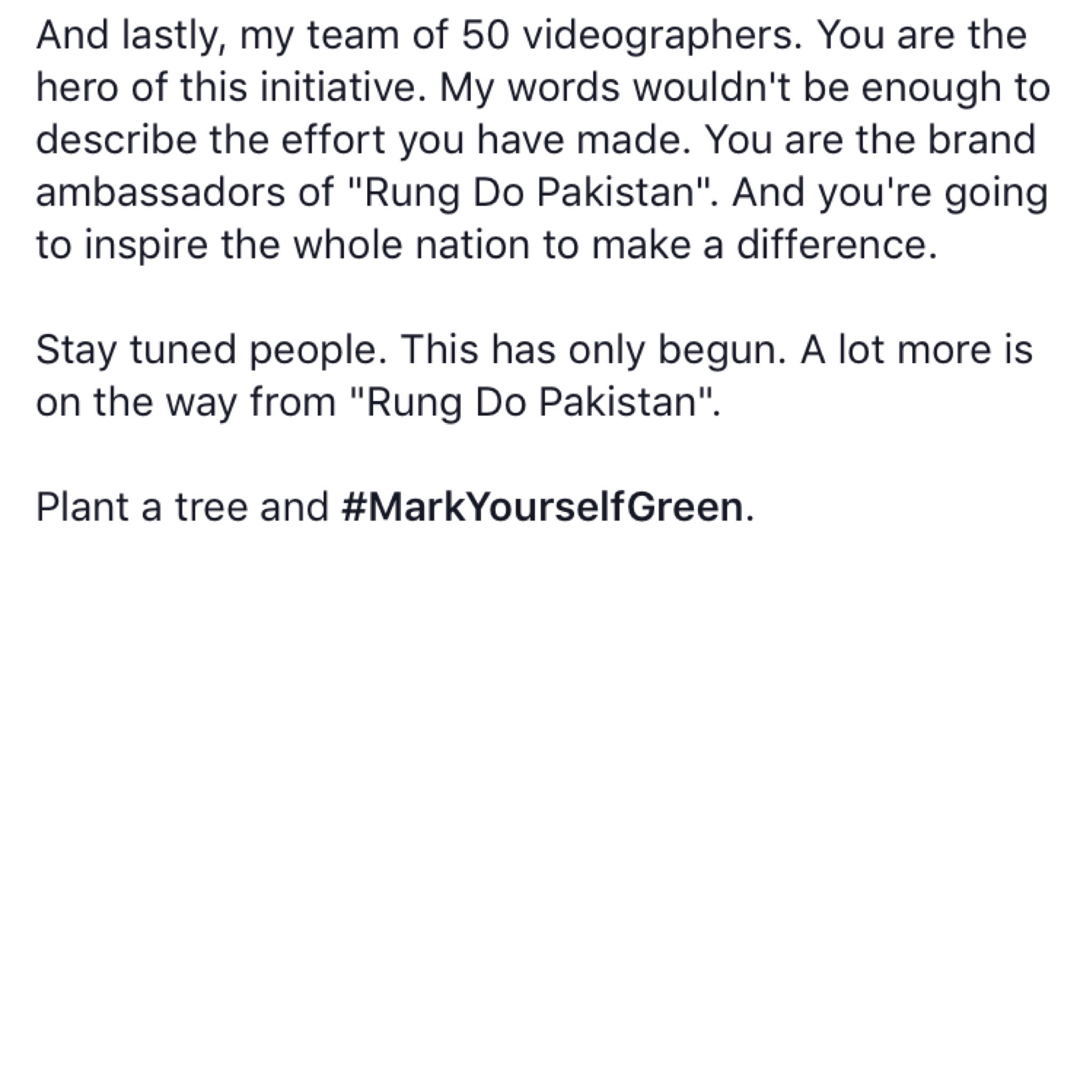 Thanking his team and everyone involved Xulfi said: "You are the hero of this initiative. My words wouldn't be enough to describe the effort you have made. You are the brand ambassadors of "Rung Do Pakistan". And you're going to inspire the whole nation to make a difference.
Stay tuned people. This has only begun. A lot more is on the way from "Rung Do Pakistan".
Plant a tree and #MarkYourselfGreen."
your comments: