Jimmy Khan Releases New Single titled as MADAM
After taking social media by storm with his intriguing posters, singer/songwriter Jimmy Khan has released his much anticipated single titled MADAM. The audio has been exclusively released on Patari and the video on Jimmy Khan's official Facebook fanpage.
With MADAM, Jimmy Khan intends to project the everyday life of the transgender community in Pakistan. It is also a reflection of how cruelly we as a society treat the transgender community.
"Musically, I had composed MADAM over a year ago and recently revisited it with producer Zain Ahsan. We have experimented with the sound and made it electronic with the help of different instruments; it is a sound not typically what you would expect from me. The song and its video intends to project the everyday life of the transgender community in our society. The mockery, harassment and problems that they go through, that have become their fate. In our spurn and mockery of the community, what have we ourselves become? MADAM is just a mirror for us all to reflect upon our actions," said Jimmy Khan.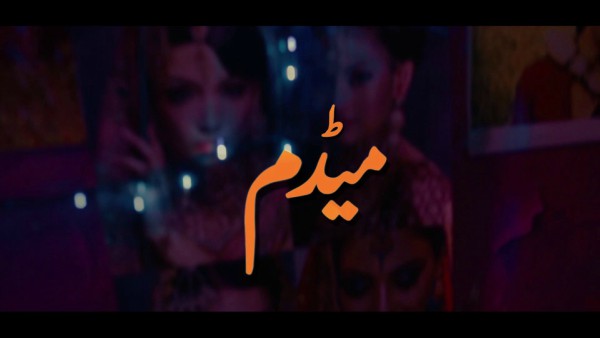 The video's narrative chronicles a day in the life of transgender community members Lucky Khan and Nirmal Chaudry. The video features Jimmy Khan himself along with musician Zain Ahsan, adventurer and biker Moin Khan, Azad Bahadur Masih, Saad Deebaj Syed, Ahmed Mustafa, Ali Ahmed Khan, Ghulam Murtaza, Daniyal Nasir, Sarmed Aftaab Jadran, Hamza Arshad, Aayan Arif and Bhola Bhai.
The music video has been directed by Sana Jafri with Mehar Bano and Maham Bano as Assistant Directors. Ahmed Mustafa serves as an Executive Producer and Jaffer Raza Jafri is the Director of Photography. The production team also includes Roshan Usman, Zayaan Agha and Location Manager M. Ishaaq. The editing and post-production is also done by Jaffer Raza Jafri alongside Ahmed Mustafa.
Musically, MADAM features a new sound for Jimmy Khan. He has gone electric for MADAM which is definitely a step-away from the original sound. The new orchestration was arranged and produced by Zain Ahsan and mix and mastered by Waleed Ahmed. The song is composed and sung by Jimmy Khan and written by Daniyal Malik. The upbeat Punjabi track features Sameer Ahmed on bass, Ibrahim Akram on drums, Zain Ahsan on guitar, Kami Paul on percussion, Jibran Saeed on saxophone and Waleed Ahmed on keyboards.
your comments: