WWF-Pakistan and Bashir Ahmad commit to fight for conservation together
WWF-Pakistan has partnered with Bashir Ahmad, the pioneer of mixed martial arts in the country, to put up a fight against the rising threats of climate change and promote advocacy for the protection of environment. A long-standing supporter of nature conservancy, Bashir Ahmad will help and support WWF-Pakistan efforts in the adoption and implementation of policies that are focused on bringing about a measurable change within the country.
Hammad Naqi Khan, Director General WWF-Pakistan, welcomed Bashir onboard and praised his efforts for working on many other initiatives in his personal capacity for the betterment of the country. "We are proud of Bashir's affiliation with our organisation and we look forward to his active involvement in our initiatives and campaigns. Our discussion with him, prior to this formal announcement, has led us to believe Bashir is a committed nature lover who has the capacity to inspire millions of his fans worldwide to support conservation."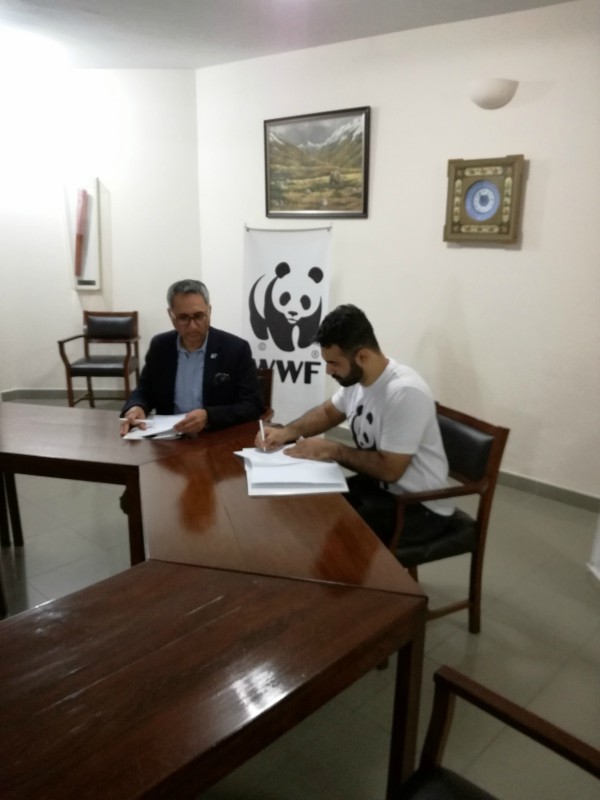 With the issues of community development and conservation close to his heart, Bashir voiced hope that he can channel the attention he receives worldwide towards raising awareness of WWF-Pakistan's mission and activities. "I feel honored and inspired by this opportunity. The conservation of wild life and the protection of habitats and environment is something very close to my heart. When I was very young I actually wanted to be a zoologist and work in a zoo or out in the field studying animals. This is just the beginning, I won't be fighting in the cage forever, but I will be fighting for a better place for us to live in and for our children to live in".
WWF-Pakistan works closely with athletes, celebrities and personalities "in good faith" to raise funds and awareness regarding climate change, threats to ecosystems and species in Pakistan. Goodwill Ambassadors support the organisation's causes in a voluntary capacity, receiving no fee for their time and commitment.
your comments: