Teetoo and Tania the Animation Series aims to Inspire Youth about Real Life Pakistani Heroes
Teetoo and Tania is brand new animated series. Each episode of Teetoo and Tania is wonderfully entertaining, and at the same time sends out powerful messages too. At a time when there is negativity about Pakistan in the media and press, Teetoo and Tania aims to highlight Pakistani heroes and role models to inspire the youth of Pakistan and at the same time, it also focuses on building a positive image of Pakistan to the world.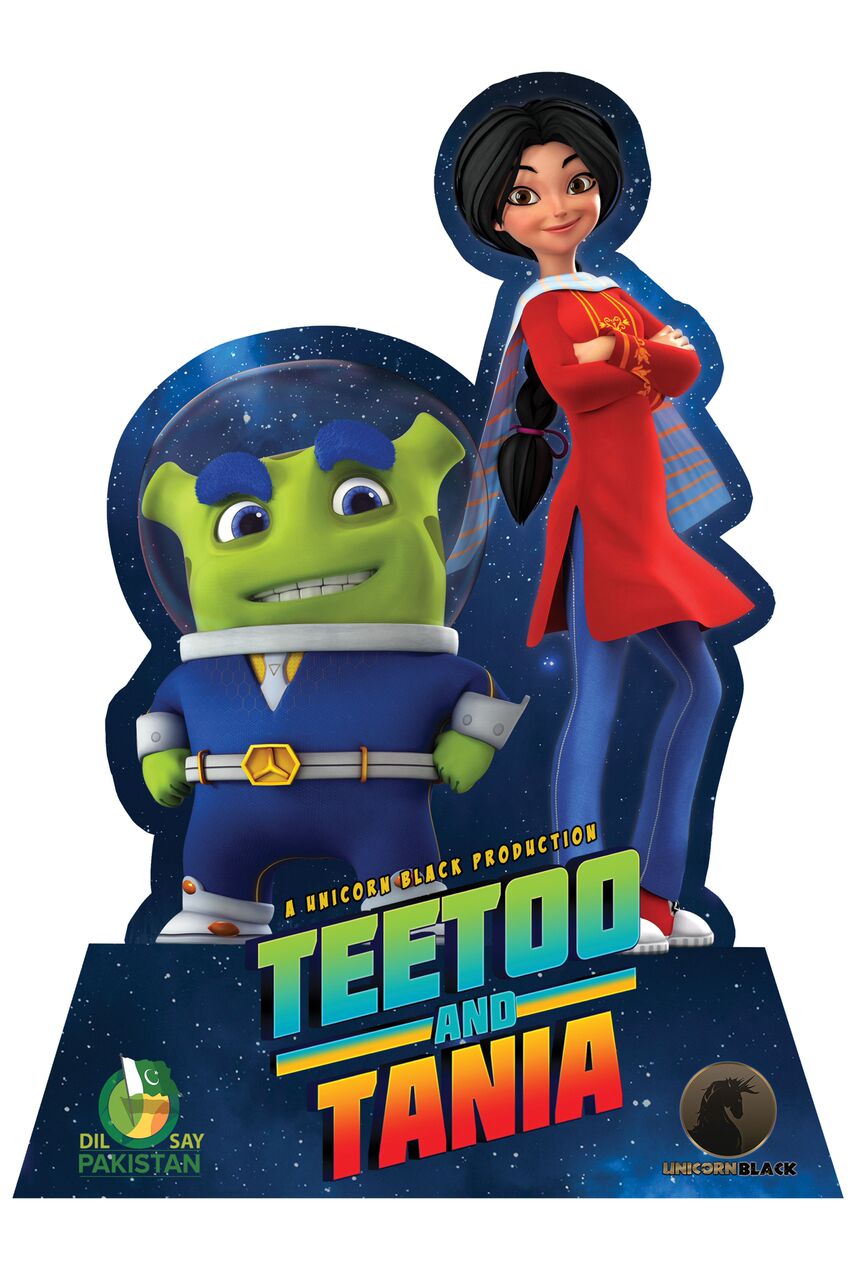 Teetoo in the animated series is an alien bureaucrat that works for the Galactic Council. The Council has identified Earthlings as a threat to the very existence of the Universe due to their penchant for aggression
and war. Teetoo surveys planet Earth and determines that it should be exterminated. Pakistan is the only country left to survey. He crash lands in the backyard of Tania, a 16 year old Pakistan girl, who rushes out to help him. Touched by her kindness, he advises her to leave Earth. Tania is shocked and takes it upon herself to change Teetoo's mind. And so begins Tania's stories.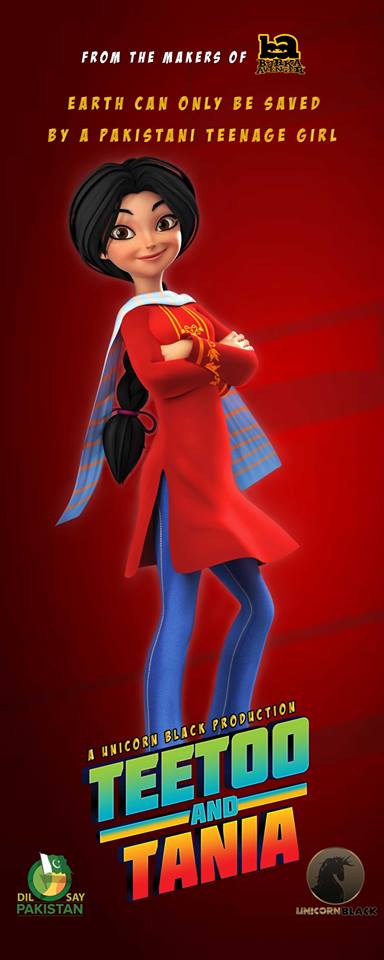 In each episode, Tania tells Teetoo about a different Pakistani hero / role model. Every episode features a different Pakistani hero or role model. The show highlights heroes such as Edhi who is considered one of the world's greatest humanitarians and Aitzaz Hasan, a school boy who sacrificed his life to prevent a suicide bomber attacking a school. Other well-known heroes include Muniba Mazari, Mushtaq Chappra (Founder TCF), Dr Ruth, and many others. As Teetoo listens to these stories, he is forced to reconsider his assessment of planet Earth.
Teetoo and Tania is produced by Unicorn Black. Unicrorn Black is the production company that was behind the multi award winning animated Tv series Burka Avenger. The series has been created, directed and produced by Haroon who is also the creator, director and producer of the multi-award winning and international hit animated TV series Burka Avenger. Speaking about the show at the press event of Teetoo and Tania, Haroon said: "This show highlights positives of Pakistan. Not only the heroes and role models featured in each episodes but also the wonderful Pakistani talent that produced this show at Unicorn Black, Islamabad. The quality of the show is on par with international productions. This is one more step in helping put Pakistani animation on the world map."
The TV series popular Pakistani actor and host Ali Safina as Teetoo the alien. His rendition of the alien is truly extraordinary. He created sounds for Teetoo that can only be described as from another world. The voice over for Tania has been done by Sara Rubab who is best known for her role as Ashu in Burka Avenger TV series.
your comments: